ESG Series: Risk & Reward: Managing the Challenges of the New Normal
More details and speakers to follow.
Moderator: Richard Davies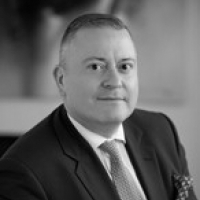 Managing Director - RD:IR
Richard Davies is Managing Director and founder of RD:IR, the leading UK IR consultancy, acting for over 600 UK and international companies and their advisors. RD:IR provides a range of services including shareholder analysis, CRM, investor targeting, corporate access, proxy solicitation, investor perception studies and financial market research. Richard was Chairman of the UK Investor Relations Society from 2009 to 2011 and Deputy Chairman for the five years before that, contributing greatly to the development of the Society's policy, education, events & networking activities. Richard helped set up the Certificate in Investor Relations and sits on the Society's Education Committee, as well as the Events and Policy Committees. Richard is also a member of the Chartered Institute of Public Relations, the All Party Parliamentary Corporate Governance Group, the International Corporate Governance Network, the Advisory Board of Governance magazine and the Development Board of the charity, Missing People. Richard is an Honorary Fellow of the IR Society.
Dates
11.00am to 12.30pm Wednesday 10 November, 2021
Free to members
£0
Non members £40+VAT
£48