IR Breakfast: Meet the Fund Manager
Please join us for this great opportunity to hear the views of IR's main target audience – investors. Our panel consists of investment professionals from across the spectrum, representing both the long-only and hedge fund communities. This is your chance to hear how they manage their funds and make investment decisions, as well as what they value from their interaction with corporates and the best ways to engage with them.
Please note that registration will be at 8am and to begin at 8.30am
Guest speaker: Matthieu Bordeaux Groult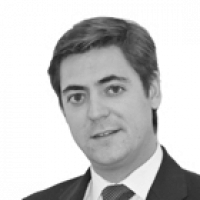 Equity sales at Exane since 2008, covering mostly Long Only funds
NYC based from 2008-2015 . Top ranked with FMR, Pzena, Harris Associate
Matthieu has been based in London since Sept 2015 where Matt covers mostly US accounts (FMR, Putnam, Artisan…)
Started as a BUY side analyst at Richelieu Finance in Paris from 2005-2008
Guest speaker: Bill Kennedy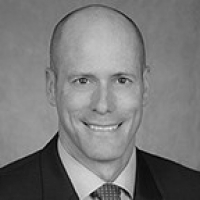 Bill Kennedy is a Portfolio Manager at Fidelity Management & Research Company (FMR Co.)
In this role, Bill manages Fidelity International Discovery Fund and Fidelity Advisor International Discovery Fund. Additionally, he co-manages Fidelity Worldwide Fund and Fidelity Advisor Worldwide Fund.
Prior to assuming his current responsibilities, Bill managed the Fidelity Pacific Basin Fund and Fidelity Advisor Japan Fund. Previously, he served as an assistant Portfolio Manager and as a Research Analyst covering investment opportunities in India and the regional power sector. Bill also served as Director of Equity Research in Fidelity's Hong Kong office as well as group leader of the Global Research group.
Before joining Fidelity, between 1990 and 1994 Bill worked in the US, Hong Kong and Singapore as part of Prudential's Private Equity team as a Research Analyst. Bill has been in the investments industry since 1990.
Bill earned his Bachelor of Arts degree in economics from the University of Notre Dame. Bill is also a CFA® charterholder.
Guest speaker: Tio Charbaghi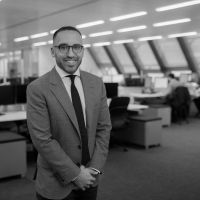 Tio Charbaghi is a Portfolio Manager at Citadel Global Equities and Partner of Citadel Europe LLP.
Mr. Charbaghi joined Citadel Global Equities in 2011 as part of the Global Equities Associate Program. He was promoted to Analyst in 2014, Partner in 2017 and Portfolio Manager at the beginning of 2018. He manages a team of investment professionals in London focused on the Industrials sector globally.
Before joining Citadel, Mr. Charbaghi worked in Canada, the United States and United Kingdom in various Investment Banking roles at CIBC World Markets and Credit Suisse.
Mr. Charbaghi earned his Bachelor of Commerce from Queen's University.
Dates
8.30am to 9.30am Wednesday 29 May, 2019
Location
1 Hanover St, Mayfair, London W1S 1YZ
---
Kindly sponsored by our 2018 Events Programme Sponsor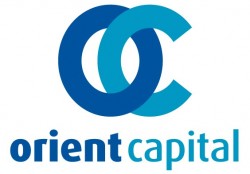 STD+, Members FOC (£0)
£0
Non-members £50+VAT (£60)
£60
---