IR Webinar: Adapting Investor Relations in the Age of Acceleration
This webinar will look at how the use of digital, and particularly, the use of video for reporting, is changing the way companies communicate and present their reports in times of uncertainty. Matt Johnson, IR Director at Vodafone Group - the FTSE 100 winner in our 2020 Best Practice Awards, 'Most Effectiver Use of Digital' category, will discuss his own use of digital to elevate Vodafone's corporate reporting and stakeholder communication.
Thomas Toomse-Smith, Project Director at the Financial Reporting Lab will explore the findings of their recent report on the use of video for corporate reporting and what does and does not work from an investor and wider stakeholder perspective.
Simon Gittings, Creative Director at Investis Digital, will be looking at some of the trends in digital and video usage that are changing the way the way listed companies communicate with their audiences. Simon will share findings from the Connect.IQ report, Investis Digital benchmark which analyzes over 300 criteria on how well a company's digital presence meets audience needs and expectations, with a sharp focus on the investor community.
To book your place please click here
Moderator: Kate Heseltine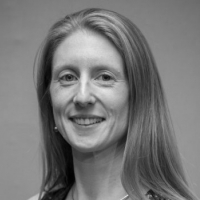 Head of Policy & Communications - IR Society
Kate joined the IR Society in November 2019 as head of policy and communications. Kate is a chartered accountant and has broad experience across equity capital markets, having previously led investor relations for Segro, a FTSE real estate investment trust, and worked as a sell- side equity research analyst covering the retail sector. Kate's ACA qualification was gained with the insurance and investment management team at PwC after graduating from university with an MSc in finance.
Guest speaker: Thomas Toomse-Smith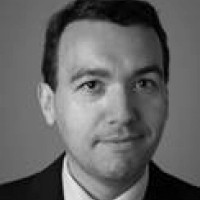 Project Director, Financial Reporting Council
Thomas is Project Director of the Financial Reporting Council's Financial Reporting Lab. The Lab brings together Companies and Investors to think about how to improve corporate reporting. Thomas has been in the Lab since 2013 and leads the Labs' work on the digital future; looking at how the use of technology such as XBRL, Blockchain, AI and Augmented reality will impact corporate reporting. Before joining the Lab, Thomas worked in the Corporate Reporting team at a listed insurance company. Before his stint in industry, Thomas worked as an auditor for ten years in the UK and the US
Guest speaker: Simon Gittings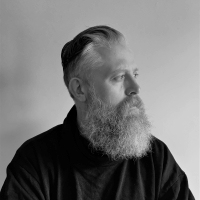 Creative Director, Investis Digital
As Creative Director, Simon leads clients and our in-house teams through the creative process balancing business aspirations and resources to crafting brand experiences that drive audience behaviours and positive outcomes. He's worked with many companies during periods of change and disruption helping them to communicate with clarity during uncertain times. Simon believes that data and insight are key to not just delivering business success but are fundamental to creating engaging digital experiences. In building meaningful connections with corporate audiences, he aspires to not just meet the needs and expectations of audiences but create moments of delight. He works across the full spectrum of Investis engagements from corporate and B2B websites to employer branding and recruitment campaigns and has helped clients win a variety of industry awards. Simon has worked with a broad range of FTSE 100 and international clients including Anglo American, ASOS, BP, British Land, Estee Lauder Companies, Lowes, Puma, Prudential, Symrise and Rolls-Royce. Before joining Investis in 2006 Simon spent 6 years as a digital consultant for a boutique web development agency working on cutting-edge web solutions for BP and Microsoft.
Guest speaker: Matt Johnson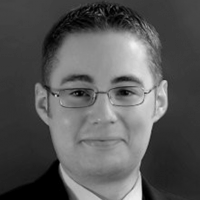 Group Investor Relations Director, Vodafone
Matt is Group Investor Relations Director at Vodafone, where he started in February 2020. Prior to this, he was Director of Strategy, Investor Relations & Communications at Whitbread PLC for 3 years. During this time Matt led the redevelopment of the investor relations program and the repositioning of Whitbread as a focused international hotel company, including the sale of Costa to The Coca Cola Company. Prior to Whitbread, Matt spent four years as the Corporate Finance Director at Travis Perkins PLC, responsible for investor relations, M&A and capital allocation. Matt began his career with KPMG in Corporate Finance where he worked for eight years and advised on over 100 transactions across Europe, Asia and Australia. Matt also worked for Wesfarmers Limited in Australia in the corporate strategy team for three years. Matt holds the ACCA and CFA qualifications and completed an MBA at Manchester Business School.
Dates
11.00am to 12.00pm Wednesday 2 December, 2020

Free to members and non-members
£0