IR Webinar: Navigating a Remuneration Policy Consultation
Our expert panel from the IR, Corporate Governance and Shareholder Engagement community will provide best practice and practical examples of a remuneration consultation with shareholders – considering the various stakeholders' perspectives including the Corporate, Proxy Advisor and Institutional Stewardship view.
The Panel will explore the evolving long-term incentive landscape and discuss regulatory developments, expectations around ESG criteria and the challenge of peer group, amongst other topics with time to take questions from the audience.
Moderator: Daniele Vitale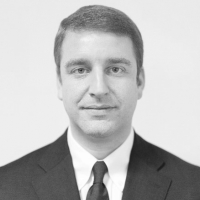 Head of ESG UK & Europe, Georgeson
Daniele joined Georgeson in 2010 and specialises in corporate governance, executive remuneration and ESG analysis. Daniele has more than twenty years of experience advising institutional investors and corporations on corporate governance, executive remuneration, ESG and proxy voting issues. At Georgeson he leads the 13-member European ESG and governance advisory team as well as editing numerous publications, including Georgeson's annual European AGM Season Review. Previously he worked as Senior Researcher at PIRC Ltd, a London-based proxy advisory firm, and at Institutional Shareholder Services (ISS) and Deminor in Brussels. Daniele is Italian and is fluent in English, Italian, French, German and Spanish.
Guest speaker: Liz Cole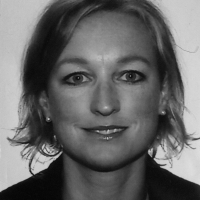 Head of Policy and Communications - IR Society
Liz joined the IR Society in January 2022 as head of policy and communications. Liz qualified as a lawyer with Linklaters, where she practiced in the corporate tax department for five years. In 2003, Liz joined the technical strategy department at the ICAEW where she was responsible for policy, representations and member guidance on various aspects of business law including company law, distributable profits, insolvency, data protection and workplace pensions. Liz graduated from the University of Oxford with an MA in Biology.
Guest speaker: Stuart Ford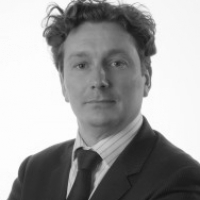 Vice President, Head of Investor Relations at InterContinental Hotels Group (IHG)
Stuart joined IHG Hotels & Resorts (LON:IHG, NYSE:IHG, ADRs), the global hospitality company, in April 2020 as Head of Investor Relations. Stuart is responsible for IHG's relationship with institutional investors and City research analysts. This includes reporting the Group's overall financial and operational performance, together with updates across other significant commercial and strategic developments. Stuart looks after IHG's corporate access programmes and investor targeting, as well as supporting all other corporate communication and publication areas connected to IHG's investor stakeholders.
Before IHG, Stuart was Head of Investor Relations at Serco Group plc, a leading provider of public services to governments around the world. Stuart previously led the Investor Relations function of Home Retail Group plc, as part of a decade of IR experience that began at former FTSE 30 conglomerate GUS plc, the previous parent company of Burberry, Home Retail and Experian. Stuart is a Chartered Accountant, qualifying during his time with the business consulting division of Arthur Andersen. Stuart was an Andersen Scholar, working for the firm prior to and during his Business Management degree from King's College London.
Guest speaker: Daniel Veazey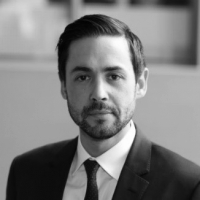 Corporate Governance Manager, Georgeson
Daniel joined Georgeson in 2023 as Corporate Governance Manager and specialises in stewardship, corporate governance, executive remuneration and ESG analysis. Daniel leads a team of governance analysts with responsibilities focused on engaging with companies and investors on upcoming shareholder meetings, shareholder activism and M&A scenarios. Daniel previously worked within the asset management industry with over 25 years' experience with Schroders Investment Management as their Head of Corporate Governance and Wellington Management as Stewardship Practice Leader.
Dates
12.00pm to 1.00pm Wednesday 6 December, 2023
Location
---
With thanks to our Events Programme Sponsor

Open to all Members and Non-members
Free to members
£0
Non-members - £25 + VAT
£30
---