IRO Lunch
One of the IR Society's primary objectives is to promote best practice and the continual development of the IR profession. We have found that an extremely effective way to do this is to provide opportunities for our members to share ideas and engage in peer group discussion in an informal environment. To provide our in-house-IR practitioners an Informal networking lunch aimed at IR managers, with a forum for this type of interaction we created the IR Society IRO Lunch, formally known as Club 11.
This is a series of lunchtime events, held a few times per year, designed to give IROs an opportunity to network with their peers in a relaxed and informal environment. Each lunch is attended by around ten in-house-IR practitioners, as well as one or two members of the IR Society Senior Management. The lunches are generally held in Central London restaurant with suitable private rooms.
Please note that this is by invitation only and Chatham House rules will apply.
Bookings can be made by contacting Nicolle Oliver at Nicolle.oliver@irsociety.org.uk
Dates
12.30pm to 2.00pm Tuesday 30 June, 2020
12.30pm to 2.00pm Thursday 22 October, 2020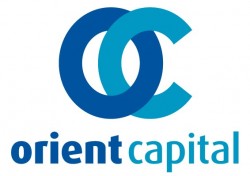 IR Society Members £35 +VAT
£42