Rising Stars & Key Building Blocks to Becoming a Standout IRO - Report and Panel Event
STAND OUT OR STAND ASIDE – Key building blocks to becoming a standout IRO.
As part of our continued efforts to bring together our IR community in these extraordinary times, Broome Yasar Partnership in association with the Investor Relations Society will soon be launching a ground-breaking report assessing the key areas which today's ambitious IROs need to fulfil to become stand-out IROs in a highly competitive career landscape.
If you would like to register please email Nicolle Oliver Nicolle.oliver@irsociety.org.uk
Moderator: Oskar Yasar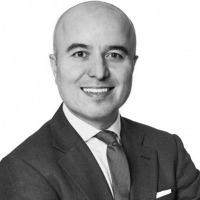 Managing Partner - Oskar Yasar Partners
Oskar is regarded as the global leader in executive recruitment within investor relations & corporate communications. He's the author of the ground-breaking report, 'From Investor Relations to Business Leadership – The pathway to CEO', which showcases the significant transformation in the reputation of IR, as well as the soon-to-be published book, 'Stand Out or Stand Aside, the power of personal branding'.
Broome Yasar is the go-to search company for senior IR and corporate affairs leadership roles and have been responsible for helping to place nearly 400 senior IROs globally. Oskar also has nearly 30 years' experience in both investor relations and corporate affairs head-hunting as well as IR advisory, helping some of the world's largest companies on their IR and corporate affairs strategies.
Oskar is a passionate advocate for the role of investor relations and the future of the profession.
Guest speaker: Evelyne Bull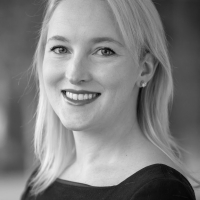 VP Director of Investor Relations, Experian
Evelyne joined the Experian Investor Relations team as VP Director in September 2019, and leads on ESG. Prior to that she spent 7 years in the BT IR team, which was voted No.1 in England for four years running. She began her career working in a number of finance roles across BT. Evelyne studied Human Sciences at the University of Oxford, is a member of CIMA and holds a Certificate in Investor Relations.
Guest speaker: Matt Johnson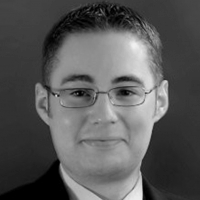 Investor Relations Director, Vodafone
Matt is Group Investor Relations Director at Vodafone, where he started in February 2020. Prior to this, he was Director of Strategy, Investor Relations & Communications at Whitbread PLC for 3 years. During this time Matt led the redevelopment of the investor relations program and the repositioning of Whitbread as a focused international hotel company, including the sale of Costa to The Coca Cola Company. Prior to Whitbread, Matt spent four years as the Corporate Finance Director at Travis Perkins PLC, responsible for investor relations, M&A and capital allocation. Matt began his career with KPMG in Corporate Finance where he worked for eight years and advised on over 100 transactions across Europe, Asia and Australia. Matt also worked for Wesfarmers Limited in Australia in the corporate strategy team for three years. Matt holds the ACCA and CFA qualifications and completed an MBA at Manchester Business School.
Guest speaker: Alison Lygo
Director of Investor Relations & Treasury, ASOS
Bio and photo to follow
Guest speaker: Douglas Radcliffe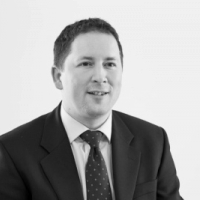 Group Investor Relations Director - Lloyds Banking Group
Douglas heads up the Investor Relations team at Lloyds Banking Group having been a senior member of the team at Lloyds Bank and subsequently Lloyds Banking Group for the last ten years.
During this time he has been involved in all the normal Investor Relations activities including the development of the investment proposition, briefing of institutional investors and the development and production of corporate results and announcements. In addition he has been integrally involved in all the corporate actions and transactions undertaken by the Group during this period including the acquisition of HBOS, the capital raisings and the various business disposals.
Prior to joining the Investor Relations team Douglas held management positions within Group Strategy, Group Risk and Private Banking having initially joined Lloyds Bank on the graduate development programme.
Douglas is also a Board member of the IR Society
Guest speaker: Paul Venables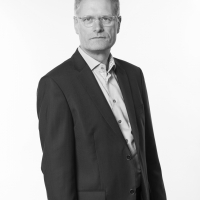 CFO, Hays
A Chartered Accountant and also USA qualified, Paul started his career at Deloitte & Touche where he was a Senior manager in its USA practice. This was followed by a 13 year career at Exel plc where he held a number of senior finance and operational roles including Deputy Group Finance Director and was a member of the executive board of Exel plc and Chairman of their Acquisitions and Project Review Board. Paul was appointed Group Finance Director of Hays plc in 2006 and has helped transform the business into the preeminent global specialist recruitment business with operations in 33 countries.
Dates
12.00pm to 1.00pm Wednesday 27 January, 2021
---
Broom Yasar
Free to members
£0
Free to non-members
£0
---