IRO Rising Stars Panel & Networking Event
The IR Society, in collaboration with Broome Yasar, is delighted to invite you to a panel and networking event aimed specifically at in-house IR managers and aspiring investor relations directors.
The high-profile panel will include Paul Venables, CFO of Hays, David Walker, Chairman of the IR Society and Director of IR at British Land, as well as Ann Hyams, Head of IR at Whitbread plus two other IR managers. The panel will share their experiences of what it takes to be an outstanding IRO. The Panel will be chaired by Broome Yasar Managing Partner, Oskar Yasar, who will also give his unique insight into what makes a great IR candidate.
The event, will also be an opportunity for you to network with your peers and it will give you a chance to share best practice ideas as well as career ambition. It will also give you an opportunity to meet the IR Society executive team and members of the board.
If you would like to register please email Nicolle Oliver Nicolle.oliver@irsociety.org.uk
Dates
5.00pm to 7.00pm Tuesday 24 March, 2020
Location
Instinctif Partners, 65 Gresham St, London EC2V 7NQ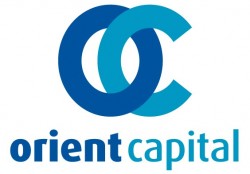 Free to members
£0
£50 plus VAT for non-members
£50