Avoiding ethical pitfalls in IR (online)
For IROs, as with other professions, operating to the highest ethical standards is essential for both corporate reputation and personal credibility. Working in a complex and highly regulated area, this course explores practical approaches to some of the more common ethical issues encountered in investor relations. The Society recommends all members to attend this course to ensure we maintain reputation of the Investor Relations profession.
Please note, this course is only run once per year.
Who should attend?
This course is aimed at investor relations professionals and others who want to ensure they operate to the highest ethical standards within investor relations
Course requirements
Participants should either have completed the IR Regulation & Compliance course or have several years of practical experience in investor relations.
What will I gain?
Particpants will be able to:
Identify common situations that may arise in Investor Relations which raise ethical issues

Understand the difference between legal/ regulatory issues and other issues

Have a toolkit to help them approach potential issues and assess their implications
Course tutor: Lorraine Rees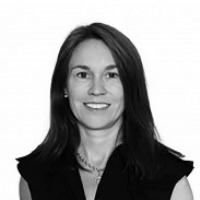 Lorraine established IR-connect as a new investor relations consultancy in 2015. Prior to that she had been IR Director at Standard Life plc, Head of IR at The Phoenix Group, and an equity analyst at Exane BNP Paribas. She originally trained as a chartered accountant, and has also worked in strategy, corporate finance and banking.
Programme
What is ethics? Introduction covering the difference between legal/ regulatory issues and ethical issues, your professional reputation. Consideration of ethics in other professions (e.g. accountants, lawyers), look at some court cases.
Ethical investors and CSR reporting. Review of reporting practices, surveys, indices (FTSE4Good, DJSI)
Consensus management. Group discussions around publishing, handling outliers/ out of date numbers, providing guidance to analysts/ investors, "managing down the numbers", when to issue a profit warning.
Investor equality.Group discussions around access to management, publishing slides and transcripts, Q&A sessions, different channels for retail investors, meetings/ calls and close period.
Insider information and Price sensitive information. "What would you do in this scenario" case studies.
Book now
Course level
Core courses
Location
Online
CPD points
20
Course dates
14 September 2021
9.30am to 1.30pm
IR Society members (£339 + VAT)
£406.80
Non-members (£469 + VAT)
£562.80
Book now