Annual reporting: Best practice in practice
This engaging half-day course provides a comprehensive overview of the recent developments in best practice reporting - both in print and online, as well as an update on the regulatory impact of new reporting requirements. The course will also update you on new narrative reporting requirements which are on the horizon.
During this unprecedented time this course will be taking place online. From the 1st April we will be offering 'early bird' prices on all our courses, further information can be seen here . Please contact Jessica Hyett if you have any questions.
Who should attend?
Anyone who is involved in the production of their annual report (IRO's, secretaries, group financial controllers etc)
Service providers who are involved in their production of the annual report
What will I gain?
A thorough understanding of the UK Corporate Governance Code
An overview of how to tell the strategic story of the company
The latest thinking on best practice integrated reporting
The latest views on best practice online reporting
"A very useful overview of the complete reporting sphere. A lot of varied topics covered, provoking a lot of through and further investigation."
"All speakers were engaging and complementary – I liked the fact that they went into detail about the practical elements of report writing but also best website/digital practices. A great overview of where we've come to over the past few years and how people are adapting to print as well as other challenges."
Course tutor: Sallie Pilot - Director, Engagement and Insight, Black Sun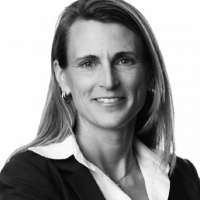 Director, Engagement and Insight, Black Sun
Since joining Black Sun over 20 years ago, Sallie has been providing strategic corporate communications consultancy for a wide range of UK and international clients. Sallie is an IR Society Board member has been Chair of the IR Society Best Practice Committee since 2014. Sallie is a member of the Financial Reporting Lab steering group, and is a recognised commentator in corporate reporting, responsible for publishing a wide range of industry recognised research reports. Her experience of working with leading organisations on their corporate reporting strategies and her industry leading research tracking trends in reporting of the FTSE100 for the past 12 years give Sallie a unique insight into what good looks like!
Guest speaker: Melissa Kittermaster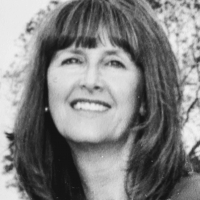 Asesoria Group
Melissa is a director at Asesoria Group which provides specialist expertise and consultancy support to organisations to assist them in building a sustainable business and creating long term value through their governance, corporate responsibility and human capital strategies. She is an experienced company director and advisor with a proven track record of advising boards on the areas of corporate social responsibility and human capital management. She specialises in, stakeholder engagement, non-financial reporting and leadership capability. Melissa has extensive experience of advising companies on their annual and corporate responsibility reporting across a range of sectors. She has undertaken extensive engagement with investors and other key stakeholders to understand their expectations of corporate governance and company reporting. She uses this knowledge to take a pragmatic approach to narrative reporting and communicating a company's material activities in annual reporting
Guest speaker: Andrew Jones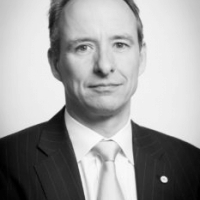 International Integrated Reporting Council
Andrew leads the IIRC's investor engagement programme which aims to help investors to understand the IIRC's aims and the benefits of a broader more integrated approach to reporting and to encourage them to support or encourage this in their investee companies.Andrew is on a part-time secondment to the IIRC from KPMG Makinson Cowell. He has over twenty years of experience with Makinson Cowell (now part of KPMG) and leads Makinson Cowell's research team which advises stock market listed businesses on how institutional shareholders assess their investments and the performance and valuation measures they use. Andrew has long-standing experience on committees and panels involved in application of accounting standards and corporate reporting including: the UK's UITF, the FRC's narrative reporting panel and tax accounting panel. He also chairs the ICAEW's Research Advisory Board.
Programme
Introduction and course objectives
Telling the strategic story
Integrated reporting
Online reporting – an update on trends and new technology
A best practice review
Course Summary and Q&A
Book now
Course level
Core courses
Location
Online
CPD points
20
Course dates
19 November 2020
9.00am to 1.00pm
IR Society members (£339 + VAT)
£406.8
IR Society Premium members (course allowance included in membership package)
£0
Non-members (£469 + VAT)
£562.80
Book now