Demystifying Company Accounts and Valuations - Module One (online)
This two-day course provides the foundation knowledge needed to understand a set of accounts and be able to answer questions from analysts, investors and the financial press. Please note, we recommend that both modules one and two are completed together.
Module One will clearly explain accounting jargon, together with the relevance and limitations of financial statements. You will learn how to identify which key numbers are important in communicating your company's story and the issues that need explaining.
Who should attend?
CIR candidates
IROs with no formal accountancy training, yet have a basic understanding
Those wanting to understand in more depth how financial analysts and investors assess companies
What will I gain?
Foundation knowledge in understanding a set of company accounts
Fluency in financial jargon
A clear understanding of the relevance and limitations of financial statements
"Excellent, jargon free teaching with plenty of time for examples and discussion. Very grounded in the real world of IR / accounting."
"Excellent course - I now have a much fuller understanding of accounts and valuations. Very helpful."
"Really enjoyed the structure of the course. Concise but very informative. Great use of real life examples which made complicated topics easier to understand such as the different ratios used."
Course tutor: Deborah Morton-Dare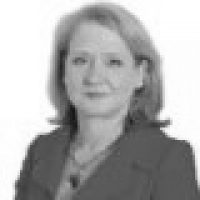 Deborah specialises in financial training for all levels from beginners to advanced. She presents a comprehensive range of courses to a diverse range of corporate clients and financial institutions and specialises in making complex technical subjects comprehensible.
Deborah qualified as a Chartered Accountant with Arthur Young and then worked in Corporate Finance gaining wide ranging experience in a variety of corporate and financial institutions. She then worked as a financial consultant to companies assisting them in raising finance and structuring.
Programme
Introduction
The Accounting Foundations - what is financial information?
The components of a balance sheet
The components of a Profit and Loss Account
Cashflow statements
Book now
Course level
Core courses
Location
Online
CPD points
40 per day
Course dates
9 March 2022
9.00am to 4.30pm
9 May 2022
9.00am to 4.30pm
3 August 2022
9.00am to 4.30pm
IR Society members (£990 + VAT, for both modules)
£1188.00
IR Society Premium members (course allowance included in membership package)
£0
Non-members (£1318 + VAT, for both modules)
£1581.60
Book now