Investor Targeting and Engagement (Online)
This insightful half-day course will help you understand the benefits of proactive investor targeting. You will also get a perspective on the key requirements and tools for executing successful investor engagement.
Who should attend?
Share holder analysis teams and the IR practitioners or consultants who support IR professionals and shareholder analysis teams
Junior IRO's, company secretaries and finance teams
What will I gain?
Practical insights into leveraging outside resources and online tools
A clear understanding of the risks and opportunities of your shareholder register
How to maximise the support of brokers, sales teams and other providers
A perspective on the key requirements for effective and efficient investor engagement
"Very good to understand the targeting approach, ways to identify/ interpret information and look to maximise value from using management time."
"Really good insights from people with lots of industry experience. Took away three to four interesting things that will assist me in the future. Coming from a background without much exposure to IR, this was a great way to get a wide introduction and beneficial for future work."
"Very informative - being a third party service it's great to hear what IRO's are facing in this uncertain climate. Great coverage of topics."
Course tutor: Diane Faulks - Targeting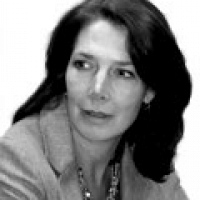 Independent
Diane is a Fellow of the Investor Relations Society. She is an IR specialist with over 25 years' experience gained in a variety of disciplines including corporate in-house, consultancy and banking. Understanding, attracting and engaging with appropriate shareholders has been a key part of IR experience. During 10 years spent in-house she was involved in developing strategies to increase and improve two way communication with shareholders. She has dealt with investors from all regions, investment styles and size. During 14 years with Citi Depositary Receipts' Diane advised clients on cross border communication during listing, capital raising and shareholder expansion. She has been a member of the IR Society since 1994, a board director from 2000-2006 and Chairman of the Society from 2003-2005.
Programme
Introduction and developing your targeting strategy
Understanding Investor trends
Broker perspective - how to maximise the benefit of using a house broking team
Using an IR Firm effectively
What the Buy-side wants
Best Practice, new technologies
Book now
Course level
Core courses
Location
Online
CPD points
20
Course dates
20 July 2021
9.00am to 1.30pm
IR Society members (£339 + VAT)
£406.80
IR Society Premium members (course allowance included in membership package)
£0
Non-members (£469 +VAT)
£562.80
Book now