Investor Targeting and Engagement (Online)
This insightful half-day course will help you understand the different types of investors and the benefits of proactive investor targeting. You will also get a perspective on the key requirements and tools for executing a successful investor engagement programme.
Who should attend?
Shareholder analysis teams and the IR practitioners or consultants who support IR professionals and shareholder analysis teams
Junior IROs, company secretaries and finance teams
What will I gain?
Practical insights into leveraging outside resources and online tools
A clear understanding of the risks and opportunities of your shareholder register
How to maximise the support of brokers, sales teams and other providers
A perspective on the key requirements for effective and efficient investor engagement
"Very good to understand the targeting approach, ways to identify/ interpret information and look to maximise value from using management time."
"Really good insights from people with lots of industry experience. Took away three to four interesting things that will assist me in the future. Coming from a background without much exposure to IR, this was a great way to get a wide introduction and beneficial for future work."
"Very informative - being a third party service it's great to hear what IRO's are facing in this uncertain climate. Great coverage of topics."
Course tutor: Helen Parris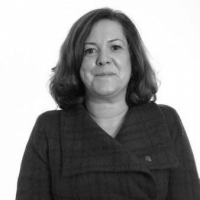 Independent
Helen Parris was formerly Director of Investor Relations at G4S responsible for the Group's communication with the investment community, providing stock market analysts and shareholders with quality information on a timely basis so the Group can be assessed and valued appropriately by the market. Helen has been voted top IR professional in the Institutional Investor and Extel Pan European Awards for the Support and Business Services Sector. She is a trustee of the G4S plc £2.3bn pension fund.
Helen has 30 years of City experience, covering fund management, investor relations (for media, security and oil and gas companies) and stock-broking. Prior to G4S, Helen was Investor Relations Manager at BG Group, the FTSE 100 oil and gas company. Helen has a BSc in Accounting and Financial Analysis from Warwick University and is a Member of the Society of Investment Analysts.
Programme
Introduction and developing your targeting strategy
Understanding Investor trends
Broker perspective - how to maximise the benefit of using a house broking team
Using an IR firm effectively
What the buy-side wants
Best Practice, new technologies
Book now
Course level
Core courses
Location
Online
CPD points
20
Course dates
21 November 2022
9.00am to 1.00pm
IR Society members (£375 + VAT)
£450.00
IR Society Premium members (course allowance included in membership package)
£0
Non-members (£515 +VAT)
£618.00
Book now
Discounts for multiple bookings
We offer a 10% discount on course fees when booking two professional development courses, and 20% when you book three or more.