IR regulation update
The regulatory landscape is constantly changing. This half-day course will bring you up to date with all the latest developments impacting on IR practitioners. You will explore those changes currently being made as well as those planned for the future.
During this unprecedented time this course will be taking place online. From the 1st April will wil be offering 'early bird' prices on all our courses, further information can be seen here. Please contact Jessica Hyett if you have any questions.
Who should attend?
This course is for people who have already attended the IR regulation and compliance essentials courses and would like an update on changes in the rules and regulations. It would also be useful for others involved in IR, such as company secretaries or finance directors.
The IR Society recommends all practitioners attend this course at least once every two years to ensure that they keep up to date with legal and best practice requirements.
What will I gain?
An overview of the current regulatory themes
A solid understanding of forthcoming regulatory changes
Updates on best practice in the corporate reporting regime, corporate governance and stewardship
"This course was the right length and covered all the relevant content. Good to hear other companies' experiences."
"A very clear and well structured course, taking a good sweep across regulatory developments. A useful update and the discussion format worked very well - I would definitely recommend this course to all IROs!"
"A very useful refresher!"
Course tutor: Diane Faulks - Module 2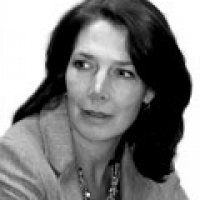 Independent
Diane is a Fellow of the Investor Relations Society. She is an IR specialist with over 25 years' experience gained in a variety of disciplines including corporate in-house, consultancy and banking. Regulation has been a foundation of all these roles working alongside lawyers, brokers and financial advisors. Over her 10 years of in-house roles she was involved in IPO/secondary offerings, M&A and US listings. During 14 years with Citi Depositary Receipts' Diane advised clients on cross border communication during listing, capital raising and shareholder expansion. She has been a member of the IR Society since 1994, a board director from 2000-2006 and Chairman of the Society from 2003-2005.
Programme
Changes to the Financial Services and Markets Act
The FCA Handbook
The UK Corporate Governance Code
The UK Stewardship code
Companies Act 2006
Narrative reporting and EU consultations
Book now
Course level
Advanced courses
Location
Online
CPD points
20
Course dates
20 October 2020
9.00am to 1.30pm
IR Society members (£389 + VAT)
£466.80
IR Society Premium members (course allowance included in membership package)
£0
Non-members (£519 + VAT)
£622.80
Book now