Building your debt IR capability (Online)
This informative half-day course would benefit IR practitioners and teams wishing to develop their knowledge of debt IR or build their debt IR activity. It provides a comprehensive overview of bond markets and rating agencies, looking at investor expectations and how to deliver an effective debt IR programme. The course also covers current best practice and discusses the benefits of proactive debt IR engagement. (No previous knowledge of debt markets is required).
Please note, this course is usually only run once per year.
Who should attend?
Experienced and equity focused IROs looking to increase their knowledge of debt IR
New IROs who have a responsibility for debt IR
Corporates who are interested in increasing their debt IR programme
What will I gain?
A sound understanding of debt investor base and capital structure
The essentials of developing an effective debt IR programme
A review of best practice disclosures and presentations
A firm grasp of the role of rating agencies and their interactions with companies
An action plan that can immediately be implemented in the workplace
"Very good, concise, to the point and backed by real life examples and applications. Thoroughly enjoyed it."
"Very well explained and balanced between 'theory' and case studies."
"Very useful, I liked that it was interactive. We had good debates and discussions. Very comprehesive, good content, videos were useful. Excellent session."
Course tutor: Lorraine Rees - MD, IR-connect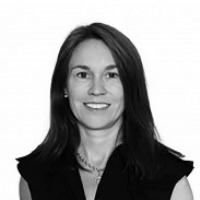 Lorraine established the IR-connect consultancy in 2015 which specialises in IR for IPOs, and personalised IR mentoring for executive and non-executive directors, IR Directors and IROs. She runs a number of courses for the IR Society including the Diploma modules. Prior to setting up her consultancy company, she was IR Director at Standard Life plc, Head of IR at The Phoenix Group, and an equity analyst at Exane BNP Paribas. She originally trained as a chartered accountant, and has also worked in strategy, corporate finance, private equity and banking.
Programme
Understanding your debt investor base and capital structure
Rating Agencies
Benefits of pro-active debt investor engagement
Development of a Debt IR programme
Best practice disclosure and presentations
Book now
Course level
Specialist courses
Location
Online
Course dates
28 November 2022
9.30am to 1.30pm
IR Society members (£429 + VAT)
£514.80
IR Society Premium members (course allowance included in membership package)
£0
Non-members (£570 + VAT)
£684.00
Book now
Discounts for multiple bookings
We offer a 10% discount on course fees when booking two professional development courses, and 20% when you book three or more.