ESG Essentials in IR
Newly launched in 2023, this full day training course provides IR professionals with the latest understanding of ESG principles and legislation and how to apply ESG best practice into the IR role. The course will provide practical guidance on the communication and reporting of ESG to internal and external stakeholders.
Who should attend?
The course is applicable to anyone currently working within or supporting the IR profession, acting a subject refresher for those from more senior IR positions.

What will I gain?
An understanding of ESG in the context of IR and some potential responsibilities of the IRO
An understanding of what an ESG strategy for IR should consider
An awareness of key ESG legislation and frameworks
An understanding of how to communicate and report on ESG to internal and external stakeholders

When and where is this course running?
The ESG Essentials in IR course is running on the below dates. If you cannot attend any of the below training dates or your preferred modality is not yet scheduled, please do 'Register Interest' in the course.
Course 1: In-Person, City of London
Course tutor: Sallie Pilot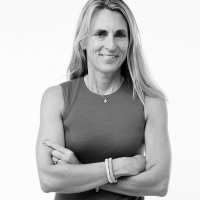 Former IR Society Board Member and Chair of the Best Practice Committee
With over 20 years' experience in corporate communications, Sallie was responsible until recently for setting the strategic integrity of Black Sun's Insights and external engagement. Active in industry dialogue, regularly engaging with government, regulators and professional bodies to drive the debate in better communications and corporate reporting, she is member of the Financial Reporting Council's Stakeholder Advisory Committee, a former board member of the Investor Relations Society as well as the Chair of the Best Practice Committee, and a member of the Communications Group at Accounting for Sustainability.
Throughout her career she has been committed to ongoing research on enhanced disclosure and transparency and engagement with wider stakeholders and monitors the FTSE 100 and other global comparators in the pursuit of best practice communications. Sallie has also provided strategic corporate communications consultancy for a range of UK and international clients such as: British Land, Coca-Cola Hellenic, Croda, DBS, Rio Tinto, Shell and the World Bank.
Course tutor: Helena Walsh - Managing Partner, Agendi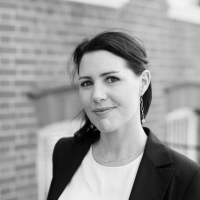 Helena Walsh is a dedicated multidisciplined climate and sustainability expert with vast experience leading organisations of all sizes to increase their action on ESG issues. Climate and sustainability has been the focus on her career starting out in engineering consultancy in the early 2000s and progressing into strategic management consulting. Her experience spans sectors offering sustainable design, strategic risk analysis and planning, renewable energy procurement, and best practice frameworks and reporting.
Course tutor: Victoria Tetzlaff - Manager, Agendi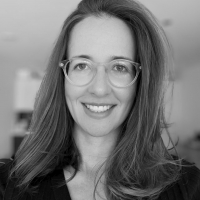 With over a decade of experience in various Real Estate functions, Victoria Tetzlaff decided it was time for a change. Pursuing an MBA was the first step in broadening her business knowledge and seeking international opportunities. She discovered a passion for purpose-driven work, especially in sustainability and achieved the CFA in ESG Investing, equipping her to bridge the financesustainability gap. Currently, Victoria holds the position of Manager, where she leads diverse projects centered around sustainability strategy, reporting, target setting, and a range of other critical topics for a wide array of clients.
Book now
Course level
Core courses
Location
In-Person, City of London
Course dates
6 December 2023
9.30am to 4.30pm
IR Society members (£620 + VAT)
£744
IR Society Premium members (course allowance included in membership package)
£0
Non-members (£860 + VAT)
£1032
Book now
Discounts for multiple bookings
We offer a 10% discount on course fees when booking two professional development courses, and 20% when you book three or more.