Financial modelling
This intensive one-day course will help delegates build financial models through a range of practical model-building exercises. It will assist in the understanding of valuations and will review the most common methodologies used by the market. As an IR practitioner, you will have come across financial statements in the course of your work, although not necessarily on a day-to-day working basis. This practical, interactive course, runs in a workshop-style format, using Excel, so delegates will be expected to have access to a laptop rather than a tablet or handheld device during the course. Delegates are also expected to have an understanding of valuation techniques.
Please note, this course usually runs once per year.
What will I gain?
The ability to review an integrated set of P&L, Balance Sheet and Cash Flow forecasts

Knowledge of key forecast metrics such as: EBITDA, EBIT, EPS etc.

An understanding of the value of financial ratios to evaluate business performance

An overview of valuation methodologies, including DCF
"I enjoyed the course and found it to be a useful overview. The main challenge is that it's a topic with so much to cover but some useful practical elements were covered in one day."
"The course was engaging and useful, pitched at the right level. An excellent tutor too, and the exercises and materials provided were great - both to guide the course itself, keeping it practical and also for future reference."
"Good session. Very well presented and exercises are very to the point and helpful."
Course tutor: James Gilpin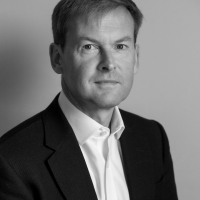 James has been a financial trainer for over 10 years with extensive investment banking and financial training experience. He provides training to graduates and banking professionals in the areas of accounting, corporate finance, capital markets, derivatives, valuation, M&A and financial modelling
After graduating from Cambridge University, James began his career with Arthur Andersen. He later joined HSBC Investment Bank and worked in the Corporate Finance and Advisory Division, assisting in origination and execution of mergers and acquisitions (M&A) and corporate finance transactions. Following HSBC, James joined Merill Lynch International. Here he worked in the Investment Banking Division on such matters as takeovers, equity and debt issues, capital structure analysis and corporate risk management.
Programme
Financial Modelling House Keeping
​The model starting point: An integrated set of P&L, Balance Sheet & Cash Flow forecasts
Analysis of Business Performance
An overview of valuation methodologies: Absolute & Relative approaches to valuation
​Discounted Cash Flow
Relative Valuation approaches
​Putting it all together: A case study
(Attendees will receive an information pack in advance containing the basic model to be used for the course, including historic P&L, Cash Flow and Balance Sheet statements).
Book now
Course level
Specialist courses
Location
London
CPD points
40
Course dates
7 December 2022
9.00am to 4.30pm
IR Society members (£605 + VAT)
£726.00
IR Society Premium members (course allowance included in membership package)
£0
Non-members (£769 + VAT)
£922.80
Book now
Discounts for multiple bookings
We offer a 10% discount on course fees when booking two professional development courses, and 20% when you book three or more.