Financial modelling
This intensive one-day course will help delegates to build financial models through a range of practical model-building exercises. It will assist in the understanding of valuations and will review the most common methodologies used by the market. The workshop-style course assumes a working knowledge of financial statements and a very basic understanding of valuation techniques. It also assumes a basic level understanding of Microsoft Excel, and delegates will be expected to bring their own laptops.
What will I gain?
The ability to review an integrated set of P&L, Balance Sheet and Cash Flow forecasts
A review of key forecast metrics such as: PBT, EBITA, EPS, etc.
An understanding of the value of financial ratios to evaluate business performance
An overview of valuation methodologies, including DCF
"I enjoyed the course and found it to be a useful overview. The main challenge is that it's a topic with so much to cover but some useful practical elements covered in one day."
Course tutor: Geoffrey Collyer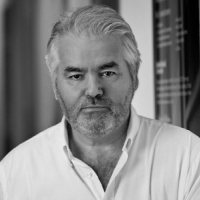 As a leading leisure sector analyst, Geof has charted, analysed and in some cases helped to reshape several leisure industries, and his extensive experience makes Geof perfectly placed to assess the corporate strategies of the good, the bad and the ugly that make up the constituents of the public and private markets.
Geof has 38 years combined industry and investment banking experience and has spent the last 30 years in a Top 3 rated sector equity research team, working for Wood McKenzie, NatWest Markets, Banker's Trust and Deutsche Bank, where he was MD of the Pan European Travel & Leisure Research Team. Having seen a variety of valuation methodologies come and go and come back into fashion again - and some new ones invented - Geof has developed a detailed understanding of how companies and managements should be viewed and rated, and how companies should deal with both the buy- and sell-side communities.
During his city time, he has acted as corporate research broker to over 20 different Plcs, been involved in over 40 M&A transactions, and directly or indirectly, in over a dozen IPOs. Geof currently runs his own strategic consultancy business, Lavender Bank Partners.
Course tutor: Sue Scholes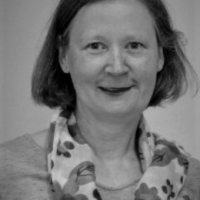 Sue was Chair of the IR Society from 2014 to 2016, having previously been Chair of the Education Committee. During this time, the IR Society launched its Diploma in IR (which she continues to support as an examiner) and its Code of Conduct.
A CIMA-qualified accountant, she first started working in investor relations in the late 1990's, at GKN plc. She was involved in the demerger of its joint venture businessess and the subsequent listing of Brambles Industries plc in London; as well as the late unwinding of this dual-listed company structure. Most recently, Sue spent seven years as Director of Communications for AMEC plc, during a period of significant and successful transformation.
Sue is a board member at MAC, the Midlands' most visited arts centre.
Programme
Financial Modelling House Keeping
​The model starting point: An integrated set of P&L, Balance Sheet & Cash Flow forecasts
Analysis of Business Performance
An overview of valuation methodologies: Absolute & Relative approaches to valuation
​Discounted Cash Flow
Relative Valuation approaches
​Putting it all together: A case study
(Attendees will receive an information pack in advance containing the basic model to be used for the course, including historic P&L, Cash Flow and Balance Sheet statements).
Book now
Course level
Specialist courses
Location
Central London
CPD points
40
Course dates
31 October 2019
9.00am to 5.00pm
IR Society members (£549 + VAT)
£658.80
IR Society Premium members (course allowance included in membership package)
£0
Non-members (£699 + VAT)
£838.80
Book now