Best practice in IR (Online)
This discussion-based, half-day course explores 'best practice IR' and identifies the tools and techniques available to IROs to help them achieve this. It will help you to understand the practical aspects of running a good IR programme.
Who should attend?
New IRO's
Those who have attended the Introduction to IR and Financial Markets course
IR professionals who are looking to improve effectiveness of current IR activity
What will I gain?
An invaluable overview of shareholder targeting, investor days and site visits
A clear understanding of effective communication and disclosure obligations
Advice on managing relationships with shareholders, brokers and analysts
Hints and tips for planning roadshows, webcasts and the annual report
"Enjoyed the session. Discussion-based format is very useful and speakers were very knowledgeable and happy to answer questions. Good IR background and viewpoint from practitioners."
"Great set of speakers, covering a variety of aspects of IR."
"Very Interesting talks by well prepared expert speakers."
Course tutor: Lorraine Rees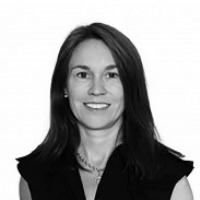 Lorraine established IR-connect as a new investor relations consultancy in 2015. Prior to that she had been IR Director at Standard Life plc, Head of IR at The Phoenix Group, and an equity analyst at Exane BNP Paribas. She originally trained as a chartered accountant, and has also worked in strategy, corporate finance and banking.
Programme
The Role of the Investor Relations Practitioner
Engaging with Shareholders
Practical Tools and techniques

Book now
Course level
Core courses
Location
Online
CPD points
20
Course dates
12 May 2021
9.30am to 1.00pm
IR Society members (£339 + VAT)
£406.80
IR Society Premium members (course allowance included in membership package)
£0
Non-members (£469 + VAT)
£562.80
Book now