IR for Assistants and Coordinators
Personal and executive assistants in all areas of business but with an overlap to IR teams, or support staff who come into contact with investors, analysts and external advisers, need to understand the role of IR. This course will explain the financial jargon and provide delegates with an opportunity to network with others in similar roles. We also have a speaker at the end of the session for a Q&A slot, bringing his / her own senior support role experience to life.

Who is this course for?
PAs and EAs to chairman, chief executives, finance directors and investor relations directors (not just in IR teams)
Adminstrative staff who deal with investors or external advisers
What will I gain?
A good insight into IR and how to support senior management

An understanding of the dynamics of financial markets, including the key participants
A solid understanding of the financial jargon and the sensitivity around disclosure of information

When and where is this course running?
Course 1, 2023: Online, via Zoom
Monday, 04 December (09:30 - 16:30)
Course 2, 2024: In-Person, City of London
Tuesday, 05 March 2024 (09:30 - 16:30)
Course 3, 2024: In-Person, City of London
Tuesday, 20 August 2024 (09:30 - 16:30)
"Very informative and easy to follow. Deborah is a great presenter and engaging."
"The course gave a good in depth review of Investor Relations. At the same time, it was targeted to this audience, which made it easy to understand the content. It was also very valuable to meet other personal and executive assistants, and others in support roles."
Course tutor: Deborah Morton-Dare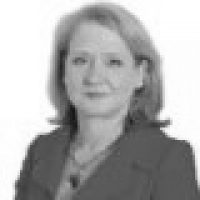 Deborah specialises in financial training for all levels from beginners to advanced. She presents a comprehensive range of courses to a diverse range of corporate clients and financial institutions and specialises in making complex technical subjects comprehensible.
Deborah qualified as a Chartered Accountant with Arthur Young and then worked in Corporate Finance gaining wide ranging experience in a variety of corporate and financial institutions. She then worked as a financial consultant to companies assisting them in raising finance and structuring.
Programme
Introduction to Investor Relations
An overview of financial markets
Practical tips for creating value in your role
Facilitating the investor relations calendar
Book now
Course level
Specialist courses
Course dates
4 December 2023
9.30am to 4.30pm
5 March 2024
9.30am to 4.30pm
20 August 2024
9.30am to 4.30pm
IR Society members (£620 + VAT)
£744
IR Society Premium members (course allowance included in membership package)
£0
Non-members (£860 + VAT)
£1,032
Book now
Discounts for multiple bookings
We offer a 10% discount on course fees when booking two professional development courses, and 20% when you book three or more.