IRO engagement with the Board
For senior IROs, a key aspect of their role is building influence and impact to secure a voice in the Board room and to become a trusted adviser to the most senior stakeholders in the company. Success comes through understanding what such key stakeholders are looking for and how to ensure that the IR function is both respected and empowered to provide such advice.
Please note, this course is only run once per year.​
Who should attend?
This course is aimed at senior investor relations professional who have, or are starting to engage with their executive and non-executive board members.
Course Requirements
Participants should have several years of practical experience in in-house investor relations and a good understanding of the roles and responsibilities around the board table.
What will I gain?
Participants will be able to:
Define what a plc board needs from its IR team
Explore what marks out a best-of-class IRO/Board dynamic
Identify gaps in experience and relationship which may be a current barrier to developing a role as a trusted adviser
Understand the key stakeholders in and around the Board; how this defines the agenda
Identify the key activities an IRO should seek to be involved in and, where appropriate, own
Assess how different events and special situations might require a particular approach
Understand how to best use advisers to support the Board engagement
Course tutor: John Dawson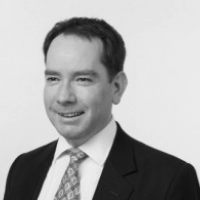 Partner at Statera Partners LLP
John has been a leader in the field of investor relations for nearly 20 years and is a former Chairman of the IR Society. As an in-house practitioner, John has advised senior management and Boards on numerous complex investor, corporate and communications challenges leveraging his financial expertise and practical experience. John has led Investor Relations, Corporate Communications and Strategic Marketing functions over his career with Cadbury, ICI, Exel, National Grid and, most recently, Rolls-Royce.
Programme
Board core requirements from the IR team
Developing a best-in-class relationship with key Board members
Building influence and impact; making informed judgements
How to make the case for an empowered IRO at the board table
Building a personal and professional toolkit as a senior IRO
Case study-led discussions on key elements of Board engagement:
Crisis situations
Dividend Policy deliberations
Activist engagement
How to work with advisers and leverage their influence
Book now
Course level
Advanced courses
Location
Central London
CPD points
20
Course dates
25 March 2020
9.00am to 1.30pm
IR Society members (£389+ VAT)
£466.80
IR Society Premium members (course allowance included in membership package)
£0
Non-members (£519 +VAT)
£622.80
Book now