Leadership in IR
This interactive one-day course will explore what leadership means for IR professionals and provides practical advice on how to manage and influence. It also addresses a range of challenges an IRO faces on a day-to-day basis.
Delegates will examine their own leadership style, strengths and personal brand within a supportive environment. They will gain a greater understanding of the skills and competencies sought by senior managers and boards, and will hear how these have been applied by experienced IR leaders, who join the course throughout the day. They will be assisted in considering how to apply their personal style to build a best practice IR function and will develop a personal development plan to devise actionable steps that reflect what they've taken from the course.
It will be of particular benefit both to those looking to progress into a senior role in IR and also to those considering the Diploma in IR.
Note:
All attendees will be required to complete a confidential assessment in advance of the course and are encouraged to make themselves familiar with the pre-reading material.
What will I gain?
A greater understanding of:

your natural leadership style and what this might mean for your career development
the skills and competencies being sought by boards and management teams
what a best practice IR team looks like and how to lead it
current thoughts on leadership; particularly helpful for those thinking of taking the Diploma in IR qualification
"I found the course worthwhile and am pleased I attended. It was a welcome opportunity to take some time away from the day job to consider leadership in the context of IR, with individuals in similar roles. I found the conversation with the speakers, facilitated by Sue, useful and enjoyed the panel session in particular."
Course tutor: Jon Harris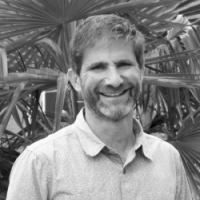 Jon's unique background means that he is ideally suited to helping professionals develop their writing skills. Jon is a Cambridge English graduate, a qualified teacher of adults and an Associate Tutor at Goldsmiths University, where he teaches management at BA and MA level, giving him a deep understanding of the challenges and requirements for effective business writing. He has been commissioned by several IR teams to assist in writing critical communications at times of significant change and has lots of experience helping businesses frame and couch language for both internal and external communications. He has delivered writing skills training for the IR Society for several years and has also trained special-interest professional groups in writing skills, including banks, regulators and government departments. Jon is also a qualified business psychologist and a chartered management accountant.
Course tutor: Sue Scholes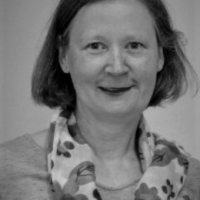 Sue is a Fellow of the IR Society. She was Chair of the IR Society from 2014 to 2016, during which time the Society launched its Diploma in IR (which she continues to support as an examiner) and its Code of Conduct. She was previously Chair of the Education Committee.
A CIMA-qualified accountant, she first started working in investor relations in the late 1990's, at GKN plc. She was involved in the demerger of its joint venture businesses and the subsequent listing of Brambles Industries plc in London; as well as the late unwinding of this dual-listed company structure. Most recently, Sue spent seven years as Executive Team member and Director of Communications for AMEC plc, during a period of significant and successful transformation.
Sue is a board member at MAC (the Midlands' most visited arts centre) and a Trustee and Treasurer of Re-engage (which brings older and younger people together for social gatherings).
Programme
Introduction
What is meant by leadership: review of the theory
Understanding your personal style
How to apply your style to lead and influence
Understanding the leadership skills a board is looking for: advice from a senior head hunter
Practical advice on leading a best practice IR function: from those who are doing it
What next: creating your own action / development plan
Book now
Course level
Advanced courses
Location
London
Course dates
15 September 2022
9.00am to 4.30pm
IR Society Members (£605 + VAT)
£726.00
IR Society Premium members (course allowance included in membership package)
£0
Non-members (£769 + VAT)
£922.80
Book now
Discounts for multiple bookings
We offer a 10% discount on course fees when booking two professional development courses, and 20% when you book three or more.