ESG/SRI: Sustainability issues for IR (online)
This half-day course will ensure that participants gain a better understanding of the key sustainability landscape, who the key players are in the space and what the focus areas are for investors. The course is aimed at those looking to build an effective engagement programme with the sustainable and responsible investor base, and will provide delegates with the knowledge to achieve that.
Who should attend?
Those wishing to develop an effective SRI programme
What will I gain?
A comprehensive understanding of SRI issues
An in-depth review of current and future sustainability trends
Valuable insight into shaping messages to stakeholders
Advice on developing an SRI roadshow
"Really informative and engaging, learnt a lot."
"Interesting overview of SRI landscape / trends. Also interesting to hear new SRI content."
"Course was very informative and ran smoothly. It answered the questions that I had going into the day."
Course tutor: Mike Tyrrell - Editor, SRI-CONNECT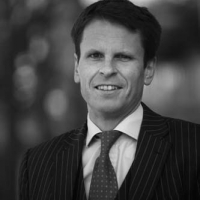 Mike has been helping companies communicate with SRI investors for the past 15 years, during which time he has worked on the buy-side, sell-side and most recently for the independent communications platform, SRI-CONNECT. Mike has spent 18 years as an SRI Analyst, initially at Jupiter Asset Management and then at HSBC Global Equities where he established the first SRI research on the 'sell-side' and, most recently, at Citi Investment Research. Mike is currently Editor at SRI-CONNECT and brings a wealth of knowledge and experience to the Society's advanced IR ESG/Sustainability course, introduced in 2016.
Programme
Introducing sustainable and responsible investment
Experiences to date | questions for today
10 steps to take control of SRI communications
What investors and companies think of each other
IRRI survey results
Summary – final questions; final answers; next steps
Book now
Course level
Advanced courses
Location
Online
CPD points
20
Course dates
27 January 2022
9.00am to 1.00pm
8 September 2022
9.00am to 1.00pm
IR Society members (£429 + VAT)
£514.80
IR Society Premium members (course allowance included in membership package)
£0
Non-members (£570 + VAT)
£684.00
Book now