Understanding investors, analysts and the financial media
This half-day course, presented by senior practitioners, helps IR professionals understand and build stronger relationships with their key stakeholders. It provides a high-level overview of the financial markets and explores the day-to-day roles the buy-side and sell-side, external advisory firms and the media play within them, their expectations of the IR function and how IR can best support them. This course builds on aspects covered in the Introduction to IR and the Financial Markets course.
Who should attend?​
Those wanting to build stronger relationships with stakeholders and learn more about the workings of their city advisers
What will I gain?
In-depth insight into the workings of city advisers
Advice on how best to build stronger relationships with these key stakeholders
"Very informative overview with the right level of interaction."
Course tutor: Kenneth Lee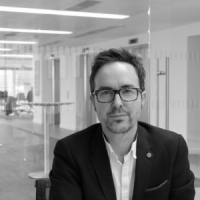 Associate Professorial Lecturer at the London School of Economics
Kenneth is an Associate Professorial Lecturer at the London School of Economics where he lectures on financial analysis and equity valuation.
Before academia Kenneth was a Managing Director & Head of European Equity Research at Barclays Capital, where he worked for 8 years before leaving in August 2017 to take up a number of academic positions. Prior to this he was also a Managing Director and a ranked accounting and valuation analyst at Citi Investment Research in London. During this time Kenneth published extensively on accounting and valuation topics for investors and was ranked in the top 3 in the Institutional Investor Survey over more than a continuous 10-year period.
He holds a doctorate from Aston Business School, a Fellow of the Institute of Chartered Accountants, a member of the Institute of Taxation and a CFA Charterholder. He is the co-author of Financial Statement Analysis under IFRS (2018, 6th Ed.) and Company Valuation under IFRS (2020, 3rd ed.).
Book now
Course level
Core courses
CPD points
20
Course dates
27 May 2022
9.00am to 1.00pm
IR Society members (£375 + VAT)
£450.00
IR Society Premium members (course allowance included in membership package)
£0
Non-members (£515 +VAT)
£618.00
Book now
Discounts for multiple bookings
We offer a 10% discount on course fees when booking two professional development courses, and 20% when you book three or more.