A Renewed Purpose for a New Reality, Our latest analysis of the FTSE websites - Black Sun
This research is the latest in Black Sun's Horizon Series, and captures how companies are communicating their unique value creation stories through their corporate websites. Our analysis further outlines trends, better practice and possible evolutions in digital engagement that will help companies differentiate themselves in a complex, fragmented market.
Download A Renewed Purpose for a New Reality, Our latest analysis of the FTSE websites - Black Sun
Every year Black Sun conducts an in-depth analysis of corporate websites, exploring the latest trends, features and content to assess how well they are communicating the corporate story to each of the key stakeholder groups. It gives us the insights to help you understand what your stakeholders need and perhaps most importantly how well your website stacks up against your peers and best practice. This year we are seeing a renewed purpose for corporate websites in what can only be called a new reality. A renewed purpose in terms of the content and its timeliness, and in the importance and levels of investment in the website, a new reality in a COVID world of digital first communications and communicating the real story in an authentic way to your audiences.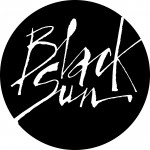 About Black Sun
Black Sun is a stakeholder communications company. We help businesses to communicate authentically how they deliver value to inspire, engage and influence their important stakeholders. We believe that inspiring strategic communications can spark positive change and drive long-term, sustainable performance. We want to work with companies who want to build businesses through better communications.
Contact Details:
Naomi Hawkins
Black Sun Plc
nhawkins@blacksunplc.com
+442039467166
Published 29 October, 2020