From Ambition to Action – status of climate reporting in the FTSE 100 against the TCFD framework
UK's recently launched Green Finance Strategy expects all listed companies and large asset owners to be disclosing in line with the TCFD recommendations by 2022. In addition to regulatory pressures, what remains the same is the high level of expectation from investors and other stakeholders around reporting of climate-related issues. Black Sun examines the current status of FTSE 100 reporting against the TCFD framework in this report.
Download From Ambition to Action – status of climate reporting in the FTSE 100 against the TCFD framework
"From Ambition to Action", the latest research from Black Sun Horizon series finds that 39% of FTSE 100 companies reference the Task Force on Climate-related Financial Disclosures (TCFD) in their reporting, with only two companies meeting all 11 disclosure recommendations. The financial sector takes the lead in aligning their reporting against the framework.
Although companies are affected differently by climate-related challenges, we hope this report encourages companies to move from "ambition" to "action" and focus on this key reporting matter as climate change has shifted from a CSR issue to an economic one.
Note: The TCFD is an industry-led group whose purpose is to develop a voluntary and consistent framework for climate-related financial disclosures, aligning them with investors' needs.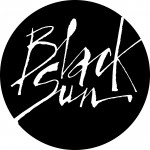 About Black Sun Plc
Black Sun Plc is an international stakeholder communications agency. For over 25 years we've been solving critical business challenges with creative communications solutions. Helping companies tell the story of how they create value for the people that matter to them – investors, employees customers and society. We are led by insight, driven by creativity and powered by the latest technology. We are corporate storytellers, passionate about driving positive change, and united by a common purpose of making businesses more valued in the eyes of their stakeholders.
Contact Details
Faezeh Chizari
Business Development Manager
insight@blacksunplc.com
Published 17 December, 2019