How does it stack up? 2018 - Radley Yeldar
'How does it stack up?' is Radley Yeldar's annual review of FTSE 100 reports, recognised as an industry benchmark for best practice and a tool to help companies improve their annual reporting.
Download How Does it Stack Up? 2018 - Radley Yeldar
In an ever-changing landscape for annual reporting, 2019 will continue to bring change. The new guidance on the strategic report and the UK Corporate Governance Code from the FRC are coming into force and ESEF is close behind.
Radley Yeldar's How does it stack up? research looks at how the best reporters have tackled some of reporting's recent challenges. The research criteria includes: 'Understanding the business'; 'How sustainable is the business'; and 'How effectively is the story explained' to name a few. Also included in the report are articles relating to digital reporting, the relationship between resources and relationships, and purpose, as we look towards 2019 and beyond.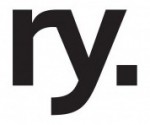 We're Radley Yeldar.
We're here to help create a world that believes in business. Because, for us, belief in business is the key to everyone's long-term prosperity.
If a business can both inspire us and deliver on its promises, then we'll believe in it. And the more we believe in it, the more we empower it to aim higher, to go further and to give more back. And the more it gives back, the more our belief in it grows. You get the drift.
So, everything we do is geared one way or another to making all this happen.
Everyone needs something to believe in. We help create that world.

Contact Us
Radley Yeldar
24 Charlotte Road
London EC2A 3PB
0207 033 0700
hello@ry.com
Published 19 February, 2019