Keeping Pace with ESG - Your need-to-know guide - Orient Capital
E (environmental) and S (social) awareness/reporting have become just as important as the day-to-day G (governance) within the companies we work for and support. How are you tackling it? Do you know what other companies are doing? Is it becoming a theme you cannot ignore but do not quite know how to address? How do you ensure your board are taking it seriously?
Download Keeping Pace with ESG - Your need-to-know guide - Orient Capital
Over the past few months, we challenged our intelligence team to come up with a research piece that helps you understand the subject, and gives you some ideas on how companies are tackling it. To do this, we interviewed over 100 people, from the UK, Europe and Asia Pacific.
Our findings have been wide and varied. Some companies ae already on board, actively reporting on ESG and measuring its effectiveness in their company. Some just aren't. Alongside our research in this year's report, we are pleased to have expert views from across the investor universe and corporate world.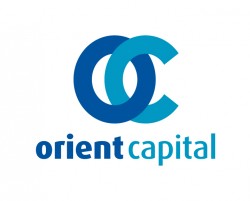 About Orient Capital
Orient Capital, a Link Group company, is the global leader in share ownership analysis and identification, market intelligence, investor communication and shareholder management technology, supporting over 1,800 issuers worldwide. We help listed companies identify and track their shareholders and underlying beneficial owners, as well as their behaviours. Turning analysis into valuable, up-to-date and actionable insight, enabling you to engage with your investors, shareholders and board, with confidence.
Contact Details

Gustav Pegers
Head of Sales and Marketing EMEA
gustav.pegers@orientcap.co.uk
+44 (0)207 776 7574

www.orientcap.com
Published 19 March, 2020