Reframing your corporate narrative through the COVID-19 pandemic and beyond - Jones & Palmer
We understand that during this time of uncertainty you may need sound advice on what to communicate and how to do so. You can download our brand new guide, designed with the intention of helping you to work your way through this crisis.
Download Reframing your corporate narrative through the COVID-19 pandemic and beyond - Jones & Palmer
During unprecedented times, your communications are vital. Uncertainty greatly affects all stakeholders connected to your company, whether this is employees, suppliers or investors. The key is, as always, to ensure that you are providing consistent and transparent communications to reduce uncertainty and panic and reassure stakeholders of your long-term viability. This guide follows a clear process utilising a crisis communications framework and helps you to:
Understand your stakeholders' needs and challenges in relation to this crisis, and how to address them.
Address the impacts of the pandemic on your business and wider stakeholders
Formulate a robust response utilising a crisis communications framework
Understand the implications of this pandemic, using your corporate brand as a mechanism for the delivery of cohesive communications
Address fundamental areas of your reporting to ensure you communicate transparently, with clarity and demonstrate: how your purpose drives your organisation, how the company's leadership is prepared and responding, risk management, the long-term sustainability of your business model and financial position.
You may feel that you need a little bit of guidance to ensure that all of your communications are aligned and effective, this is where we can help you. Whether it be through stakeholder mapping and materiality, reviewing the alignment of your corporate brand, your annual report, stakeholder presentations or website, we can help you to find the perfect solution and engage your stakeholders with the right messages. We're here to help drive quality communications with your stakeholders.
If you require any further information, please do not hesitate to get in touch.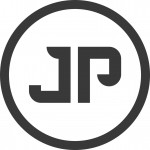 About Jones and Palmer
We believe in making your business understandable, crafting memorable corporate stories to enable your stakeholders to make informed long-term decisions. Whether this is using your annual report, corporate website, video, photography or your corporate brand, we can work with you to produce a joined-up, informed approach to your corporate communications.
By leading with consultancy, we are able to get to the heart of your story and uncover your key messages. Collaborating with your wider team, we help to elevate these messages through design and brand. Your end solution will be detailed and well-executed, published online, in print or both.

Contact
Think Team
Jones and Palmer
think.team@jonesandpalmer.co.uk
0121 236 9007
Published 28 April, 2020