Sovereign Wealth Funds – Roles & Relationships - RD:IR
RD:IR surveys the history, investment strategies, and philosophy of sovereign wealth funds, and further considers what the future holds for this unique set of investors.
Download Sovereign Wealth Funds – Roles & Relationships - RD:IR
With a high-conviction, long-term outlook, sovereign wealth funds (SWFs) should be ideal investors for the modern public company. However, developing a successful relationship with these investors requires an understanding of their unique nature and history. Investments by SWFs in some countries have also triggered growing media and political concerns about the effect of foreign influence on domestic industries. This paper seeks to serve as a primer on the world of SWFs, and examines their increasing influence on world finance.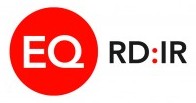 RD:IR is the UK's leading Investor Relations support consultancy, part of the Equiniti Group, offering a wide range of IR-related analysis, research and advisory services to over 800 UK and international public companies. We provide unconflicted advice on investor marketing and communication strategies to Boards, senior management and IR professionals at equity and debt issuers to help them manage their relationships with the capital markets and wider stakeholders. We help companies distribute effectively their equity and ESG stories across all relevant global markets. We take pride in our cutting-edge technology, including our market-leading platform, IR InTouch. Our service standards are unbeatable.
Contact Details
Morten Krogh Buus
RD:IR (EQ)
Morten.buus@rdir.com
07482 304387
Published 29 November, 2021