Best practice in IR
This discussion-based, half-day course explores 'best practice IR' and identifies the tools and techniques available to IROs to help them achieve this. It will help you to understand the practical aspects of running a good IR programme and will be invaluable to those who are new to the role, or those looking to improve the effectiveness of their current IR activity.
What will I gain?
An invaluable overview of shareholder targeting, investor days and site visits
A clear understanding of effective communication and disclosure obligations
Advice on managing relationships with shareholders, brokers and analysts
Hints and tips for planning roadshows, webcasts and the annual report
"Enjoyed the session. Discussion-based format is very useful and speakers were very knowledgeable and happy to answer questions. Good IR background and viewpoint from practitioners."
"Great set of speakers, covering a variety of aspects of IR."
"Very Interesting talks by well prepared expert speakers."
Course tutor: Lorraine Rees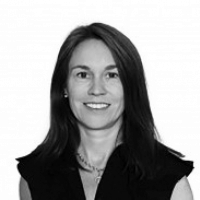 Lorraine established IR-connect as a new investor relations consultancy in 2015. Prior to that she had been IR Director at Standard Life plc, Head of IR at The Phoenix Group, and an equity analyst at Exane BNP Paribas. She originally trained as a chartered accountant, and has also worked in strategy, corporate finance and banking.
Guest speaker: Helen Parris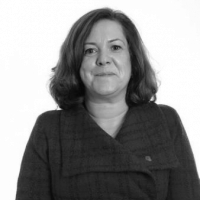 Helen Parris is Director of Investor Relations responsible for the Group's communication with the investment community, providing stock market analysts and shareholders with quality information on a timely basis so the Group can be assessed and valued appropriately by the market. Helen has been voted top IR professional in the Institutional Investor and Extel Pan European Awards for the Support and Business Services Sector. She is a trustee of the G4S plc £2.3bn pension fund.
Helen has 27 years of City experience, covering fund management, investor relations (for media, security and oil and gas companies) and stock-broking. Prior to this appointment, Helen was Investor Relations Manager at BG Group, the FTSE 100 oil and gas company. Helen has a BSc in Accounting and Financial Analysis from Warwick University and is a Member of the Society of Investment Analysts.
Programme
The Role of the Investor Relations Practitioner
Engaging with Shareholders
Practical Tools and techniques

Book now
Course level
Core courses
Location
Central London
CPD points
20
Course dates
28 February 2019
9.00am to 1.00pm
10 October 2019
9.00am to 1.00pm
IR Society members (£339 + VAT)
£406.80
IR Society Premium members (course allowance included in membership package)
£0
Non-members (£469 + VAT)
£562.80
Book now