ingage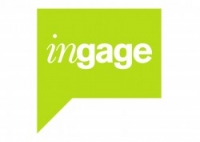 ---
ingage is a new company, created by senior investment professionals to develop an intuitive, efficient and low cost way of bringing investors face to face with senior management at listed companies.

Using their years of experience across the industry, the ingage team has developed a state of the art platform for arranging corporate access, which fully complies with FCA regulations regarding the use of client commissions.
ingage levels the playing field by putting access back in the hands of investors and the companies who want to meet them.
ingage offers corporates a low cost state-of-the-art, scalable, cloud hosted IT platform to facilitate investor meetings, accessible on any web enabled device plus dedicated apps with push notifications.
- A bespoke platform
- Contact database
- Real time itineraries
- Online Roadshows
Contact details
Corporates & Investors:

By phone: +44 (0) 20 7118 2288
By email: info@ingage.com
Media and Press Enquiries:
Christian Mahne
+44 (0)20 3488 3101
christian@ingage.com

Lindsay Vetch
+44 (0)20 3488 3102
lindsay@ingage.com
Services: CRM databases, Investor roadshows, Mobile technology