IR Webinar: ESG
Join us for this webinar where we will hear from a panel of industry experts who will discuss the rising importance of ESG and how IR can integrate best practice into their daily activities and communications. What are the key sustainability issues? How are companies navigating this changing landscape as they respond to the increasing investor interest around sustainability and governance.
Please click here to register.
Guest speaker: Eric Fernald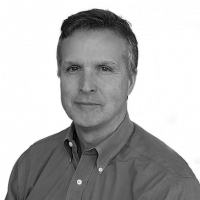 Eric Fernald is a Director of Issuer Relations at Sustainalytics, where he is responsible for Sustainalytics' issuer engagement program. He joined Sustainalytics in January 2018. Prior to Sustainalytics, Eric worked for MSCI ESG Research as head of ESG corporate communications. From 1995 to 2009, Eric worked at the pioneer ESG research firm - KLD Research & Analytics - where he was Research Director from 2004-2009. Eric is a graduate of Williams College.
Dates
12.30pm to 1.30pm Wednesday 26 June, 2019