CIR revision course (Online)
BOTH THE CIR EXAM AND CIR REVISION COURSE WILL BE HELD ONLINE.
For more information contact tara.mitchell@irsociety.org.uk
The aim of the CIR Revision course:
To clarify the purpose and format of the exam

To revise the key areas of the syllabus. The course will start by focusing on the sections where most value can be added to the learning process:

Companies and Corporate Governance

Market Conduct

Reporting

Accounting, Valuation and Investment Principles (this will not be covered during the course but slides will be provided for revision purposes)

To deal with any specific issues candidates might need to cover
Recent testimonials from our candidates
"The course definitely met its aim and objectives. I emerged from it much more confident about passing the CIR exam"
This course will help candidates revise subjects for the examination and assist with any questions they may have on specific sections of the syllabus.
Who should attend
Registered candidates who have completed the CIR Study Guide and are ready to take the CIR exam.
Trainer
Deborah Morton-Dare, who has been involved in the development of the CIR and is on the Examination Committee.
Course tutor: Deborah Morton-Dare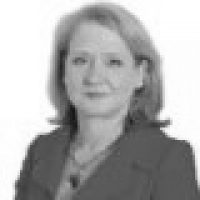 Independent
Deborah specialises in financial training for all levels from beginners to advanced. She presents a comprehensive range of courses to a diverse range of corporate clients and financial institutions and specialises in making complex technical subjects comprehensible.
Deborah qualified as a Chartered Accountant with Arthur Young and then worked in Corporate Finance gaining wide ranging experience in a variety of corporate and financial institutions. She then worked as a financial consultant to companies assisting them in raising finance and structuring.
Book now
Course level
Certificate in IR (CIR)
Location
Online
Course dates
7 December 2021
9.00am to 4.30pm
IR Society members (£449 + VAT)
£538.80
IR Society members - outside UK (£449)
£449
Non-members (£599 + VAT)
£718.80
Non-members - outside UK (£599)
£599
Book now