CIR Revision Course
For candidates studying the Certificate in Investor Relations this is an invaluable course to attend prior to sitting your final examination. We run this course 5 times per year.
The CIR revision course is a full day course which will run through the key sections of your study guide. In this course you will undertake, as a group, practice mock exam questions.
What will the course cover?
Section 3 : Corporate Entities and Corporate Governance

Companies Act
Limited companies - private and public
Articles of Association
Classes of share capital
Section 793 notice
Resolutions
Directors' duties
Auditors
Corporate Governance Code and Stewardship Code

Section 4 : Market Conduct

Regulation
Financial Services Act
Financial Conduct Authority
MiFID
FCA Handbook
Market Abuse and Insider Dealing
PDMR
Annoucements
PIPs
Sponsors
Listing rules
Transactions
Takeover Panel
AIM rules

Section 5 : Reporting

Perodic reporting for the IR annual calendar
DTR's
Financial Reporting Council
ESG

Section 6 : ​Accounting, Valuation and Investment Principles (this will not be covered during the course but slides will be provided for revision purposes)
Who should attend?
Registered candidates who are studying the UK Certificate in IR, who have completed their studies and are ready to take the CIR exam.
"The revision course really helped prepare me for the exam. Deborah is a fantastic tutor"
"The revision course was well put together and really helped develop my knowledge. It also helped with all the difficult areas I may not have been able to grasp alone"
"I thought the course was extremely useful. The format of the course, broken up by some quiz questions to test our knowledge and an emphasis on our exam technique and how to approach the questions was great"
Course tutor: Deborah Morton-Dare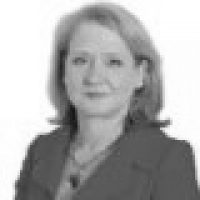 Deborah specialises in financial training for all levels from beginners to advanced. She presents a comprehensive range of courses to a diverse range of corporate clients and financial institutions and specialises in making complex technical subjects comprehensible.
Deborah qualified as a Chartered Accountant with Arthur Young and then worked in Corporate Finance gaining wide ranging experience in a variety of corporate and financial institutions. She then worked as a financial consultant to companies assisting them in raising finance and structuring.
Programme
To run through keys sections of the study guide
Section 3 : Corporate Entities and Corporate Governance
Section 4 : Market Conduct
Section 5 : Reporting
Book now
Course level
Certificate in IR (CIR)
Location
London
Course dates
5 December 2023
9.30am to 4.30pm
22 February 2024
9.30am to 4.30pm
23 April 2024
9.30am to 4.30pm
25 June 2024
9.30am to 4.30pm
24 September 2024
9.30am to 4.30pm
26 November 2024
9.30am to 4.30pm
IR Society members (£620 + VAT)
£744
IR Society members - outside UK (£620)
£620
Non-members (£860 + VAT)
£1,032
Non-members - outside UK (£860)
£860
Book now
Discounts for multiple bookings
We offer a 10% discount on course fees when booking two professional development courses, and 20% when you book three or more.