Introduction to IR and the financial markets (Online)
This one-day course provides an excellent introduction to the world of investor relations, listed companies and the financial markets in which they operate. It explains clearly how the markets are regulated as well as looking at equity investors and the underlying investment principles. A Q&A session with a senior IR professional provides an invaluable opportunity to clarify any practical areas of particular interest to the participants.
Who should attend?
New IR professionals
Anyone working in IR, corporate communications, financial PR and new to the financial world
Those with no financial background and new to handling financial communications
What will I gain?
A good insight into the role of investor relations and the financial market environment in which IR operates
A thorough understanding of the fundamentals of financial markets
An overview of the current regulatory environment
An invaluable opportunity to clarify specific questions through the Q&A session
"Really useful training. Interesting topics and some clear explanations, delivered by an excellent and very engaging trainer! With little knowledge on the subject, the course certainly achieved its aim for me. I found it inspiring and feel that it has given me a good understanding of the topic."
"Very well organised - great trainer. Considering future courses on the back of this one!"
"Extremely informative and incredibly interesting. Really solidified my very fledgling knowledge."
Course tutor: Deborah Morton-Dare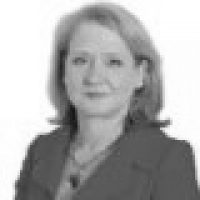 Independent
Deborah specialises in financial training for all levels from beginners to advanced. She presents a comprehensive range of courses to a diverse range of corporate clients and financial institutions and specialises in making complex technical subjects comprehensible.
Deborah qualified as a Chartered Accountant with Arthur Young and then worked in Corporate Finance gaining wide ranging experience in a variety of corporate and financial institutions. She then worked as a financial consultant to companies assisting them in raising finance and structuring.
Programme
Introduction
Companies
Financial markets
Stock exchanges
Equity investors and investment principles
Role of IR
Summary and conclusion
Book now
Course level
Core courses
Location
Online
CPD points
40
Course dates
8 December 2021
9.00am to 4.30pm
15 December 2021
9.00am to 4.30pm
IR Society members (£470 + VAT)
£564.00
IR Society Premium members (course allowance included in membership package)
£0
Non-members (£625 + VAT)
£750.00
Book now