Miles Jupp to host 2018 Best Practice Awards
We are delighted to announce that this year's annual Best Practice Awards host will be actor, comedian and writer, Miles Jupp!
Our annual awards dinner takes place on Tuesday 20 November and will recognise and reward those companies and individuals demonstrating excellence in investor relations. The event is also a fantastic opportunity to mix with colleagues and peers to celebrate the end of another busy year, and an important part of the event is the choice of host for the evening.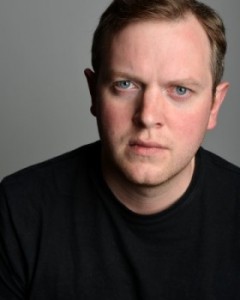 Described by the Telegraph as "a very British tour-de-force", Miles Jupp has appeared as a performer across a wide range of genres – from stand-up comedy and theatre to major television series and Hollywood films. Miles Jupp started performing stand-up comedy in 2000 when he won both So You Think You're Funny and Leicester Mercury Comedian of the Year. He became a regular performer on BBC Scotland's Live Floor Show and he earned a nomination for the Perrier Best Newcomer award for his debut solo show, Gentlemen Prefer Brogues.
He has contributed to many BBC Radio 4 shows such as The Vote Now Show and Loose Ends. As well as creating Miles Jupp's Real World, he presented It's Not What You Know and can now be regularly heard on Radio 4 as host of The News Quiz. Miles also writes and stars in In and Out of the Kitchen on Radio 4, which premiered its fourth series and made its debut as a television series in 2015. Miles returned to stand-up in 2007 with a new show Every Day Rage and Dinner Party Chit Chat and continued to write and perform in the Edinburgh Fringe until 2010 when he presented the critically acclaimed Fibber in the Heat. The show toured in 2011 and 2012 culminating in a sell-out performance in London's West End and a book release, published by Ebury Press in May 2012. He later went back on tour, in 2014, with another hugely successful show, Is The Chap You're Thinking Of. On television, Miles continues to work as a comedian and presenter, appearing in such shows as Michael McIntyre's Comedy Roadshow, Have I got News For You, Mock the Week, Never Mind the Buzzcocks, Argumental, Just a Minute, Live At The Apollo and Stewart Lee's Comedy Vehicle and QI.
As an actor, he co-starred in the award-winning BBC2 sitcom Rev, which went to three series. He's also well known for performing in Gary: Tank Commander, The Thick of It and the forever popular children's TV show, Balamory. Recent credits include Outnumbered, Quacks, The Durrells, Howard's End and as a regular in Bad Move for ITV which will be back on our screens later this year.
Miles' film credits have gone from strength to strength, appearing in international features such as The Monuments Men directed by George Clooney, The Riot Club, Last Sparks of Sundown, Rosewater, Sherlock Holmes, Made in Dagenham, Johnny English: Reborn, The Look of Love and Harry Potter and the Order of The Phoenix. Most recently Miles appeared in TARZAN and JOURNEY'S END .
In 2012, Miles made his National Theatre debut in Alan Bennett's People and in 2015 went on to perform in the theatre's critically acclaimed production of Rules for Living alongside Steven Mangan. He toured his latest stand up show SONGS OF FREEDOM in 2017 culminating in a night at The London Palladium.
Evening Standard **** Mail on Sunday ****
"a very British tour-de-force" Telegraph
"this show goes from strength to strength" Guardian
"A new level of middleclass angst in comedy" Chortle
For more information about the IR Society Best Practice Awards and to book your table online click here
Published 6 September, 2018