Deutsche Bank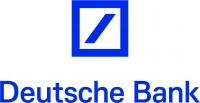 ---
Depositary receipts are a means for non-US companies to raise their profile with foreign investors, make their shares more easily available to them and raise new capital outside the domestic market, especially in the United States. Deutsche Bank's Depositary Receipt business is dedicated to providing excellent service for companies with American or Global Depositary Receipt programmes.
Deutsche Bank provides all the support necessary to set up and run a successful depositary receipt programme plus a range of added services to ensure that both the issuing company and its investors get the most from the programme. Every client is assigned a specialist relationship manager for consistent, personalized service, and streamlined broker desks in London, New York and Hong Kong provide a global processing service to market professionals.
Deutsche Bank has developed a market-leading website to provide the most comprehensive, up-to-date information on the entire depositary receipt market for investors and brokers. It also offers private access for depositary receipt clients to a wide range of tailored data on their program, their investors and their peers.
For a more personal, specialist service, please contact us or visit our website.
Services: Depositary receipts services
Zafar Aziz
Director, Head Strategic Sales & DR IR Advisory
+44 (20) 7545 6619
zafar.aziz@db.com