Ensemble Studio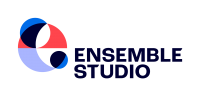 ---
Ensemble Studio is a strategic design consultancy specialising in corporate reporting, branding and creative campaigns.
We sit inside of FleishmanHillard, one the world's leading communications groups. We count 2,500+ market-and-industry-specialist in 81 cities, including the world's most important financial centres. In the UK, we work alongside 250 colleagues at Bankside London.
For us, it's about bringing strategy, creativity and craft to our clients' brand and corporate communications:
Corporate reporting - We create annual reports that are a genuine expression of who you are. We know that authenticity is a precious commodity so we blend best practice advice with strategic insight to help you achieve your reporting ambitions.
Branding - We design visual identities that bring your brand's essence to life. Whether you're building a brand from scratch, refreshing your brand identity, or if you're about to launch new products or enter a new category altogether, we can help you express yourself in your true voice.
Creative campaigns - We help build meaningful connections with your audiences. From employee engagement to consumer awareness and social media activations, we plan, create, execute and analyse your marketing campaigns to ensure you strike the right chords with your audiences.
In 2021, we celebrated our 75th anniversary and in 2022 were named best 'Extra Large Agency' and 'Agency of the Year' by PR Week. We are proud to be the first creative agency recognised for our commitment to diversity and inclusion with qualification to the UK National Equality Standard.
Our ever-growing portfolio of clients reflects how we help turn our client's ambitions into their success, empowering them to make meaningful connections and build far-reaching communities.
We know that overcoming business challenges takes real effort. That's why we keep an open mind and really throw ourselves into a brief, helping you, the client, discover how to turn obstacles into opportunities. And thanks to our network, we have market and sector expertise, as well as audience intelligence, to form deeper, more valuable insights.
As a team of co-creators, we involve you every step of the way. We believe in bringing together different perspectives to help craft solutions that best express who you truly are.
Services: Annual reports, Campaigns, Corporate branding, Social Media, Strategic Communications, Video
Richard Costa
Head of Corporate Reporting