Jones and Palmer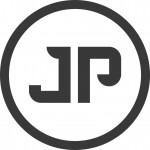 ---
Jones and Palmer help you to craft memorable corporate stories that provide your stakeholders with the tools to make informed long-term decisions. Whether this is through your annual report, corporate website, sustainability reports or corporate brand, we work with you to ensure your stakeholders understand your story by producing a joined-up, informed approach to your corporate communications.
Our consultancy-led approach gets us to the heart of your story, helping to structure your investment case and key messages. Collaboration across the team helps to elevate these messages through design and brand, resulting in high level, informed digital and print products.
We're proud to have created long-lasting partnerships with over 100 PLCs on their corporate branding and communications. This relationship allows us to support you in planning and continually developing your corporate story to ensure that it aligns and evolves with your business activities year-on-year.
We'd love for you to get in touch with us, whether it is for a chat or to set up a meeting for us to come and speak with you personally. You can contact Jim Robinson or Nick Christopher to do so:
Alternatively, you can find out more about us by visiting our website or following us on Linkedin.
Services: Annual reports, Corporate branding, Digital platforms, ESG Advisory, Investor presentations, IR consultancy, IR for small caps, Publications, Video, Website development