Orient Capital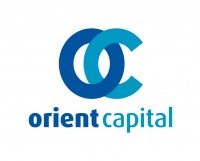 ---
Orient Capital is a global leader in share ownership analysis, equity market intelligence, investor communication, shareholder management technology, global bondholder analysis, institutional targeting & investor perception work.
Orient Capital has been providing investor relations support around shareholder identification analysis, CRM and investor targeting to listed companies and their advisors for over 25 years. Globally we work with over 1,800 issuers, delivering approximately 1,000 shareholder analysis reports on time every month. OC's client base across EMEA covers around 950 issuers and includes 50% FTSE100 & 43% FTSE250, 65% ISEQ20, 35% JSE40, 20% DAX30 and 18% CAC40.
We provide IR solutions alongside our proxy solicitation team (D.F. King), combining our experience on debt transactions, acceptance chasing for takeovers, takeover defence, shareholder activist defence, vote matching and corporate governance advisory.
London: +44 (0)207 776 7574
Sydney: +61 2 8280 6000
Hong Kong: +852 2973 6878
OCL@orientcap.com
www.orientcap.com
Services: Corporate access, CRM databases, Debt IR, Internet services, Investor analytics, Investor targeting and roadshows, IR consultancy, IR for small caps, Mobile technology , Perception studies, Proxy advisors and corporate support, Share register analysis, Video, Webcasting