Sociables Express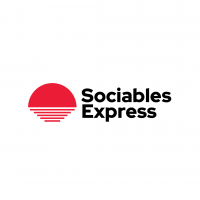 ---
Sociables Express specialises in aiding financial institutions and publicly-listed companies in reaching out to UK retail investors across the internet. Leveraging the power of social media, our primary focus is on connecting clients with Millennials and Gen Z. Our approach is distinctly contemporary, innovative, and unconventional, setting us apart from traditional strategies.
Our unique offerings arise from our focus on a combination of retail investors, social media, Millennials, and Gen Z.
It's not the stock market, it's the people's market.
Services: Campaigns, Corporate branding, Equity Research, Financial PR, Investor Relations, Investor targeting and roadshows, IR consultancy, IR for small caps, IR Strategy, Perception studies, Social Media, Strategic Communications