SparkLive - London Stock Exchange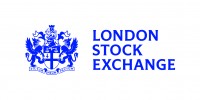 ---
Take your next investor relations event digital on the London Stock Exchange's fully integrated online events platform, SparkLive. Our enhanced connectivity allows you to broadcast your Financial Results Presentations, AGMS, Capital Market Days, Roadshows, Client/Investor events and more to millions of retail and institutional investors all from one platform. From startups to companies on major world indices, issuers of equity or debt, all can access and benefit from SparkLive's security, functionality and flexibility to take their corporate events, presentations and communications to the next level.
Global Distribution
Benefit from London Stock Exchange's powerful distribution network and connect with international investors without the need to travel, minimising your carbon footprint.
Adaptable Functionality
SparkLive allows you to include transcripts and translations for accessibility, embed call to action buttons including written Q&A with instant feedback to help drive new leads and interaction.
Bespoke Branding
Forge stronger connections with investors by customising your SparkLive page to ensure your corporate communication is consistent with your brand.
For more information, visit: SparkLive | London Stock Exchange or to speak with the team, email sparklive@lseg.com
Services: Webcasting