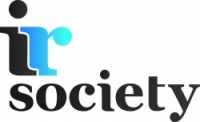 Head of Policy and Communications
Pay: Competitive
The Investor Relations Society, the UK's professional body for investor relations, is looking for a new team member to lead our policy and communications work with a view to enhancing and developing our presence and voice within the Investor Relations community.
We are looking for an energetic and enthusiastic individual to join us as a permanent member of the executive team. The ideal candidate would have a keen interest and knowledge of capital and financial markets given our target audience is investor relations professionals and supporting service providers. This is opportunity to gain unique exposure to a broad spectrum of listed companies and other important players in our industry. An incredibly varied role, in a small executive team, the role will see you work closely with our CEO, staying on top of the latest developments in policy and best practice investor relations, and developing creative ways to engage our membership. You will help shape our voice on development in best practice investor relations, as well as raising the profile of the Society and growing our influence within the capital markets.
Responsibilities will include:
Keeping abreast of all issues and news flow of relevance to the IR profession
Being a key liaison with regulators and other professional bodies (e.g., FRC, FCA, Investment Association, Takeover Panel, 100 Group)
Identifying relevant consultations and drafting responses that represent the views of our members and the wider IR community
Participating as a key member of the IR Society's committees (including Policy and Best Practice): shaping meeting agendas, supporting the chairs, and leading project workflow
Organising and participating in roundtable discussions between IR Society members, investors, and trade/professional bodies on relevant IR issues
Maintaining regular contact with our membership to solicit feedback on relevant IR issues
Attending external industry and IR-related events on behalf of IR Society
Working with our events executive to ensure the link between relevant policy issues and the annual events calendar
Representing the IR Society in thought-leadership events, where required
Building and maintaining contact with the trade press and media
Drafting IR Society responses to trade press and media commentary requests
Drafting IR Society press releases for news announcements and events
Drafting policy related content for the IR Society's quarterly magazine, blogs, other IR publications and social media channels
Key attributes of the role:
The ideal candidate would have a keen interest and knowledge of the financial markets and investor relations. An interest in environmental, social and governance issues would be advantageous
Strong interpersonal skills and the ability to work in a client facing environment and address the membership of a professional body in the City
A team player who can see their role as an integral part of delivering an overall quality of service on behalf of the IR Society
Excellent oral and written communication skills, capable of drafting a range of materials for a variety of audiences including consultation papers, reports, board and committee papers, briefings and articles
A keen attention to detail and quality customer service are most important to a community that puts a premium on responsiveness
As a small executive team, you will be full of initiative and ideas, and able to take ownership of projects.
We are also open to applications from those who wish to work on a flexible and/or part-time basis.
Date posted: 1 October, 2021