Nominations Committee
Download Nominations Committee Terms of Reference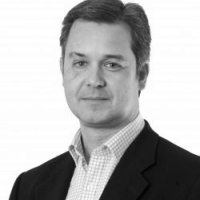 David Lloyd-Seed
Director of Investor Relations, Telefónica UK (O2)
Chair of the IR Society
Chair of the Nominations Committee
David Lloyd-Seed is an experienced Investor Relations and capital markets practitioner. He is currently Director of Investor Relations at Telefonica UK (O2). Prior to that David was IR and Corporate Affairs Director at Dixons Retail for almost 10 years which included the merger with Carphone Warehouse. Most recently he was Interim Head of IR at Severn Trent and a partner at Tulchan Communications, a strategic communications adviser. Prior to joining Dixons Retail in 2005, David worked as a corporate broker for 18 years latterly as a Director with Citi. During his time in corporate broking he advised a number of companies on IR, market related activities, fund raisings, mergers and IPOs across a number of sectors.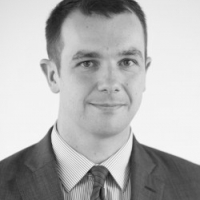 David Walker
Head of Investor Relations - British Land plc
Deputy Chair of the IR Society
Co-Chair of the Events Committee
David Walker qualified as a Chartered Accountant with PriceWaterhouseCoopers within their Banking & Capital Markets division in London. Following this, he spent over seven years in the city at Deutsche Bank where he held a variety of roles within the Corporate Finance division, including Business Development and most recently as a Vice President in the UK Corporate Broking team. Since leaving Deutsche Bank David has worked at Hays PLC, the FTSE250 listed specialist recruitment group, where he headed up the Investor Relations & Corporate Development team, taking responsibility for all aspects of shareholder and other stakeholder communications. In October 2017 he joined British Land as Head of Investor Relations.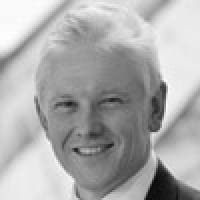 Gary Davies
CEO - IR Society
Since joining the pharmaceutical company GSK and its heritage companies from academia as a neuropharmacologist 28 years ago, Gary has had the opportunity to work for the Company in the UK and the US in a wide variety of roles. He has held positions in R&D in epilepsy medicines development and commercialisation and in corporate communications where he headed the Corporate Product Communications function for several years. Gary has been a Director in the Investor Relations team at GSK for the last 10 years. He holds an Executive MBA in Pharmaceutical Marketing, has achieved the Certificate in Investor Relations from the IR Society and in early 2017 was one of the first graduates of their Diploma in IR. In January 2018, Gary completed the Society's DELIVER leadership programme.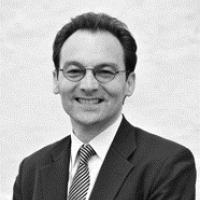 John Gollifer
General Manager - The IR Society
John brings extensive international IR experience to his role at the Society having previously been Head of Investor Relations at the Singapore Exchange for 11 years. He was heavily involved in establishing the Investor Relations Professionals Association in Singapore in 2006.

John is a banker by training having started his career with Barclays Bank in the City of London before embarking on a number of corporate finance and equity capital markets roles in Asia and Europe with Barclays, ABN Amro Rothschild and BNP Paribas. He has a BA from Loughborough University, an MBA from Henley Business School and he created an IR course that he taught at the Singapore Management University from 2009 to 2012.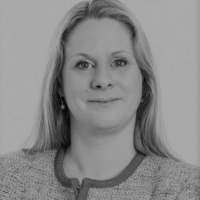 Alison Owers
Chief Executive Officer, EMEA - Orient Capital
Chair of the Membership Committee
Alison joined Orient Capital in June 2010 bringing a wealth of investor relations and analytical experience. Since she joined she has been instrumental in building the brand of Orient Capital initially in the UK, from forging partnerships with numerous brokers and advisers, to latterly developing the Orient Capital and D.F. King brands across EMEA. As part of ASX listed, the Link Group, she has P&L responsibility for the Corporate Markets business. Alison joined Orient Capital from Capita where for 7 years she was Head of IR Services, than latterly Managing Director of their IR Services business. Previously Alison managed the UK Client reporting team at Dresdner Kleinwort Wasserstein, specialising in shareholder analytics for UK large/mid cap companies. Alison has a French and German Languages degree from Kingston University and started her career as a translator before working in investor relations for a mining company in Canada. She was appointed to the IR Society Board in 2014 and is responsible for chairing the Membership Committee.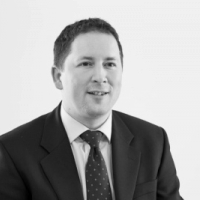 Douglas Radcliffe
Investor Relations Director - Lloyds Banking Group
Douglas currently heads up the Investor Relations team at Lloyds Banking Group having been a senior member of the team at Lloyds Bank and subsequently Lloyds Banking Group for the last seven years.
During this time he has been involved in all the normal Investor Relations activities including the development of the investment proposition, briefing of institutional investors and the development and production of corporate results and announcements. In addition he has been integrally involved in all the corporate actions and transactions undertaken by the Group during this period including the acquisition of HBOS, the capital raisings and the various business disposals.
Prior to joining the Investor Relations team Douglas held management positions within Group Strategy, Group Risk and Private Banking having initially joined Lloyds Bank on the graduate development programme.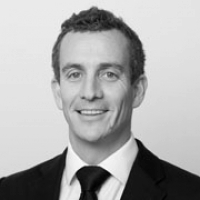 Fraser Thorne
Chairman & Managing Director - Edison Investment Research
Fraser founded Edison in 2003. Before that, he ran Newton Investment Management's UK smaller company fund - a top decile performer. Fraser has broad experience in equities markets working closely with Edison's operations in Asia-Pacific, Germany as well as the UK. He holds an MBA, is a member of the CFA and is on the Membership Committee of the IR Society.