Conference Committee
Download Conference Committee Terms of Reference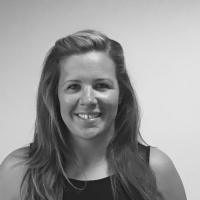 Claire Mogford
Head of Investor Relations, SEGRO
Chair of the Events Committee
Claire joined SEGRO as Head of Investor Relations in October 2018. Prior to this she spent 10 years working in Corporate Access Origination roles at first Goldman Sachs and then Exane BNP Paribas with a focus on Banks, Insurance and Real Estate. She started her career on the Equity Graduate scheme at Goldman Sachs and has a BSc in International Business from the University of Warwick.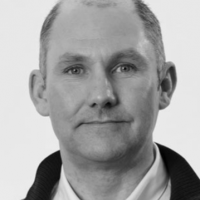 Andrew Carter
Investor Relations Director, Rotork
Andrew joined Rotork as Investor Relations Director in February 2019. Andrew's responsibilities include communicating the progress of the Rotork Growth Acceleration Programme to investors and analysts. The programme commits Rotork to delivering mid to high single digit revenue growth and mid 20s adjusted operating margins over time. Previously Andrew worked as a senior advisor at the Department of Business ("BEIS") and before that as a sell-side research analyst focused on the industrial goods & services sector, most recently at Royal Bank of Canada and before that at Deutsche Bank.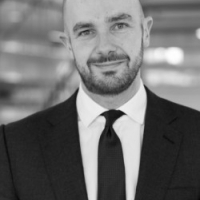 David Walker
Chief Operating Officer, British Land, Chair of the IR Society
Chair of the IR Society
Chair of the Nominations Committee


David is Chief Operating Officer of British Land, where he leads British Land's Property Management team and is responsible for implementing their strategy and further improving the effectiveness of their Real Estate operations. He also heads up British Land's Investor Relations function and oversees the company's corporate sustainability programme. He acted as Interim Chief Financial Officer from November 2020 to July 2021. David joined British Land in 2017. He qualified as a Chartered Accountant with PwC, before spending over seven years at Deutsche Bank in the Corporate Finance division. Since then, he has worked for over 10 years in Investor Relations, Strategy, Finance and Corporate Development roles within UK listed businesses. David is Chair of the UK Investor Relations Society, having served on the Board since 2012.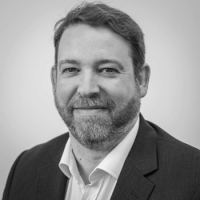 Robert Dann
Head of Marketing & Operations - IR Society
Rob joined the IR Society in January 2012 as head of marketing, with responsibility for the society's marketing and sponsorship programme. In 2014 Rob's role developed to incorporate all of the society's membership activities, including member recruitment and retention and the identification of potential new member groups. In 2019 the roles further expanded to incorporate internal processes and operations. Prior to moving into IR Rob had previously worked in marketing roles across a number of sectors, most recently as group head online for an international media company.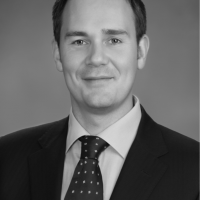 James Fitzsimmons
MD / Head of EMEA Corporate Access - Goldman Sachs
James is the head of the EMEA Corporate Access team. Previously, he worked on the Equity Research Sales desk as an analyst selling Pan European equities to UK institutions for two years. Prior to that, James worked in the Federation for two years. He joined Goldman Sachs in 1999 and was named managing director in 2012.
James earned a BA in Economics and Politics from the University of Exeter in 1998.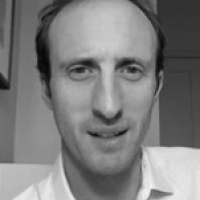 Rob Gurner
Head of Investor Relations, Plus500
Chair of the Conference Committee
Rob joined Plus500, a global fintech group, in May 2020, having spent 3 years as Head of IR at Inmarsat plc, a satellite operator. Prior to that, Rob was Head of Global Investor relations for TSE-listed Dentsu Inc, following their acquisition of Aegis plc in 2013, where was Head of IR. Before that, Rob had senior IR roles for Lonmin Plc, a platinum mining business, and G4S plc, a security services company. Before moving into in-house IR, Rob worked for a number of financial communications consultancies, including FTI and Gavin Anderson.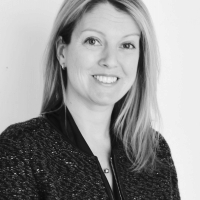 Anna Hartropp
Director, Anna Hartropp Ltd
Anna runs a specialist investor relations search firm using her knowledge and experience of having worked in-house as a permanent IRO and IR consultant, as well as having been an Advisor.
Her work in Investor Relations at small, mid and large cap Companies includes Cookson, M&S, Logica (now CGI) and Laird. As an IR Consultant, Anna provided Interim IR solutions as well as projects to help orientate newly appointed IR professionals. Anna worked latterly as an Advisor at Liberum Capital working with listed Companies as well as helping to bring private companies to the market. She has been an active member of the Investor Relations Society and currently sits on the Membership Committee.
Prior to Investor Relations, Anna worked for a high net worth individual and for several key figures at the Conservative Party, including Lord Saatchi, the Rt Hon David Cameron and the Rt Hon Theresa May MP.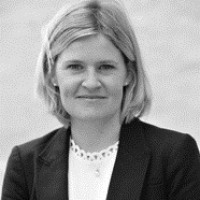 Laura Hayter
CEO - IR Society
Laura is CEO at the IR Society. Formerly Head of Policy and Communications, Laura has been with the Society for more than ten years. Laura has over 19 years' experience in the Investor Relations industry. She joined The IR Society in 2011, and among other roles, was formerly a director at the IR consultancy, Taylor Rafferty, providing IR advisory services to blue chip clients, both in London and New York. She graduated from the University of Leeds, with an honours degree in German and management studies.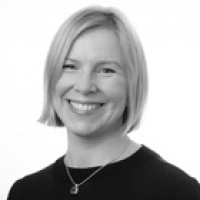 Jane Henderson
Corporate Access - Exane BNP Paribas
Jane is Corporate Access for the Consumer and Auto sectors at Exane BNP Paribas, having joined the company in 2011 after spending 11 years at Citigroup, working in both Equity Research and Corporate Access. After working as a Research Associate in Citi's top ranked Food Retail team, Jane moved to the New York sales desk to focus on European and Emerging Markets Corporate Access into the US and Canada. She then returned to the UK to join Citi's London Corporate Access team. Jane has a PhD in Animal Behaviour from Bristol University.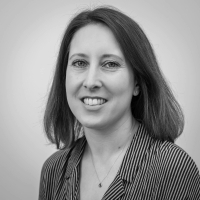 Christina Warren
Events Manager - IR Society
Christina joined the IR Society as Events Manager in 2022. Prior to that Christina worked at Nesta for over seven and a half years in various roles. Her final position was as the Events Manager where she was responsible for the end-to-end management of Nesta's external and internal events including leading on a fringe event at COP26. Christina is most proud of her progression through 58VE's Venue Hire Team from its inception in 2016 to leading on the venue's response to the Covid-19 pandemic. Prior to Nesta, she worked in arts and historical organisations such as the British Museum, Somerset House and Royal Collection Trust. She holds a Masters in Public History and BA (Hons.) in English and History.