Events Committee
Download Events Committee Terms of Reference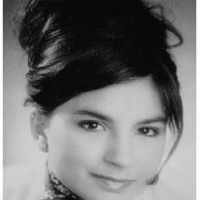 Victoria Redgrave
Executive Director, FMR Investment Management (UK) Limited
Chair of the Events Committee
Victoria Redgrave is a Director at Fidelity Investments. Fidelity Investments is a leading provider of investment management, retirement planning, portfolio guidance, brokerage, benefits outsourcing and other financial products and services to more than 20 million individuals, institutions and financial intermediaries.
Victoria's career in Asset Management started in 2007 when she joined Fidelity's U.K. office. In this role, Victoria serves as the primary point of contact for Fidelity's Research Providers in London. Victoria also interacts with members of management, investment professionals, legal and compliance to ensure that Fidelity optimizes its external relationships and that the firm is adherent to the regulatory requirements around these relationships.
In addition to her role with the external research community, Victoria has operational oversight administering the Corporate Access program in the EMEA region which she established in 2012.
Prior to joining Fidelity, Victoria worked at Freshfields Bruckhaus Deringer and Mercer.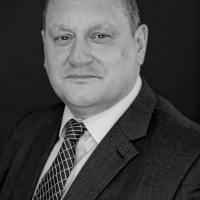 Eddie Arcari
Business Development Director - D. F. King
Eddie has joined D.F. King in 2018 as Business Development Director for EMEA bringing with him many years of experience of the shareholder communications industry. Eddie has extensive experience of providing corporate governance consulting, proxy solicitation and shareholder consulting services to hundreds of issuers worldwide. He has worked on many high-profile activist situations and proxy fights, both on the company and dissident sides. His in-depth experience in providing corporate governance consultation, decoding custodial chains and uncovering share ownership makes him a leading consultant in the field. Eddie has held positions at LS Consulting in New York, Georgeson and Morrow & Co., where for many years he ran the US consulting firm's London operation.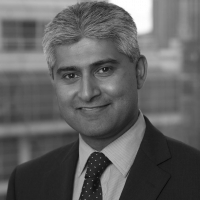 Zafar Aziz
Director - Deutsche Bank Depositary Receipts
Zafar has been in the Depositary Receipt industry for over fourteen years and is currently responsible for a global team at Deutsche Bank providing value-added services to corporate clients. He also spent four years at SG Warburg (now part of UBS) in London, providing investor relations advisory services to investment banking clients. Education: BA (Hons) Economics & Politics, University of Keele and MPhil Economic Development, University of Glasgow.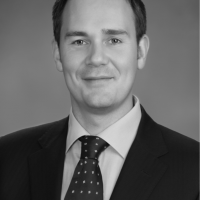 James Fitzsimmons
MD / Head of EMEA Corporate Access - Goldman Sachs
James is the head of the EMEA Corporate Access team. Previously, he worked on the Equity Research Sales desk as an analyst selling Pan European equities to UK institutions for two years. Prior to that, James worked in the Federation for two years. He joined Goldman Sachs in 1999 and was named managing director in 2012.
James earned a BA in Economics and Politics from the University of Exeter in 1998.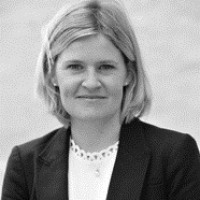 Laura Hayter
CEO - IR Society
Laura is CEO at the IR Society. Formerly Head of Policy and Communications, Laura has been with the Society for more than nine years. Laura has over 18 years' experience in the Investor Relations industry. She joined The IR Society in 2011, and among other roles, was formerly a director at the IR consultancy, Taylor Rafferty, providing IR advisory services to blue chip clients, both in London and New York. She graduated from the University of Leeds, with an honours degree in German and management studies.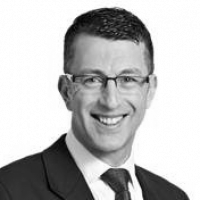 Rob Hemming
Head of Investor Analytics - Equiniti
Rob has 20 years' experience of working in the city of London, where he has gained a wealth of share register analysis and investor relations experience. Rob joined Equiniti in 2011 from JP Morgan Cazenove, where he spent 13 years providing share register analysis and IR services to the FTSE 350 clients of the firm. Previously Rob served 16 years year's in the Royal Navy, traveling the world serving his country and living his Top Gun dream. Rob has been a member of the IR Society for 6 years and is a very keen triathlete.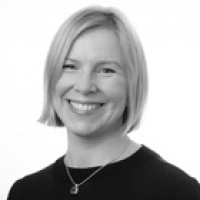 Jane Henderson
Corporate Access - Exane BNP Paribas
Jane is Corporate Access for the Consumer and Auto sectors at Exane BNP Paribas, having joined the company in 2011 after spending 11 years at Citigroup, working in both Equity Research and Corporate Access. After working as a Research Associate in Citi's top ranked Food Retail team, Jane moved to the New York sales desk to focus on European and Emerging Markets Corporate Access into the US and Canada. She then returned to the UK to join Citi's London Corporate Access team. Jane has a PhD in Animal Behaviour from Bristol University.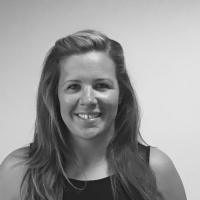 Claire Mogford
Head of Investor Relations, SEGRO
Claire joined SEGRO as Head of Investor Relations in October 2018. Prior to this she spent 10 years working in Corporate Access Origination roles at first Goldman Sachs and then Exane BNP Paribas with a focus on Banks, Insurance and Real Estate. She started her career on the Equity Graduate scheme at Goldman Sachs and has a BSc in International Business from the University of Warwick.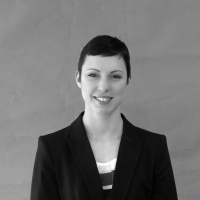 Cynthia Meiring
Vice President, Strategic Corporate Access - Jefferies International
Cynthia has been working with issuer and buy-side communities for over ten years and is currently part of the Strategic Corporate Access team at Jefferies. She is responsible for driving and managing corporate access initiatives for European companies marketing in the UK, Europe and North America. Before joining the firm in 2013, she worked in the Events & Roadshow Marketing department at Barclays and prior that, in the Corporate Broking – Investor Relations team at JP Morgan Cazenove, providing advisory services and investor relations support to a broad range of companies across a number of sectors. Cynthia begun her career in the financial services industry as a sales assistant and roadshow coordinator after moving to London from Riga, Latvia.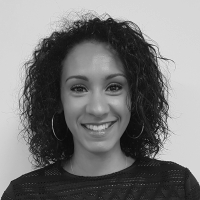 Nicolle Oliver
Events Manager - IR Society
Nicolle joined the IR Society in July 2018 as Events Manager. Nicolle was previously at Campden Wealth operating as an events executive running peer-to-peer conferences for the Ultra High Net Worth community both in single and multi-family offices in London, Switzerland and Hong Kong. Her events experience also includes in agency, venue side and production, in the fashion brands, jewellery and insurance & pensions sectors. Outside of work she enjoys spending time with family and friends as well keeping fit.
Gustav Pegers
Head of Sales and Marketing, EMEA - Orient Capital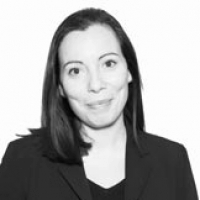 Danielle Poulain
Independent
Danielle Poulain was formerly Deputy Head of Corporate Relations at JPMorgan and has been working with corporates and institutions globally for more than thirteen years. She joined Execution (now Espírito Santo Investment Bank) in 2003 to set up the Corporate Access team. She has an MA in Modern Languages (French & Spanish) from Oxford University and was formerly a Board member of the UK Investor Relations Society and Chair of the Events committee.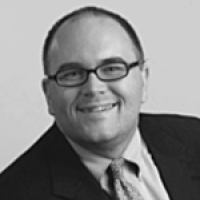 Cas Sydorowitz
CEO - Georgeson Inc.
Cas has been with Georgeson for over 12 years, bringing with him almost five years' experience in international investor relations and shareholder identification. At Georgeson, he is responsible for Georgeson's Northern European Proxy and Corporate Advisory business. Cas has a longstanding knowledge of Global proxy voting mechanics and key governance matters affecting issuers and shareholders globally. Having worked for several activists and against many more he has in-depth experience to support investors or issuers in complex, sensitive activist campaigns. Cas remains an ongoing advisor to the UK Department of Business, Innovations and Skills (Formerly the DTI) as well as the UK Takeover Panel and the London Stock Exchange on various corporate actions, and proxy related matters.
Cas graduated from SUNY Binghamton with a BA in History. He maintains membership in the ICGN and the ECGI, both governance related organisations that set the agenda for the global governance debate between issuers and shareholders. He has participated in various industry organisations including the Shareholder Voting Working Group in the UK and European Industry working committees on Target 2 Securities, Legal Certainty and the Working Group for Market Standards for General Meetings.