Finance Committee
Download Finance Committee Terms of Reference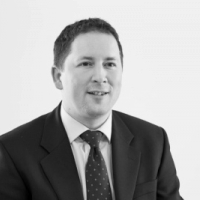 Douglas Radcliffe
Group Investor Relations Director - Lloyds Banking Group
Deputy Chair of The IR Society
Interim Treasurer of The IR Society
Douglas heads up the Investor Relations team at Lloyds Banking Group having been a senior member of the team at Lloyds Bank and subsequently Lloyds Banking Group for the last ten years.
During this time he has been involved in all the normal Investor Relations activities including the development of the investment proposition, briefing of institutional investors and the development and production of corporate results and announcements. In addition he has been integrally involved in all the corporate actions and transactions undertaken by the Group during this period including the acquisition of HBOS, the capital raisings and the various business disposals.
Prior to joining the Investor Relations team Douglas held management positions within Group Strategy, Group Risk and Private Banking having initially joined Lloyds Bank on the graduate development programme.
Douglas is also a Board member of the IR Society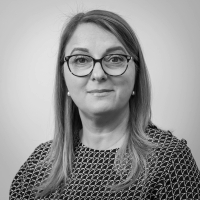 Alina Ardeleanu
Financial Controller - IR Society
Alina joined the IR Society in 2012 as Financial Controller. Prior to this she was working for 15 years as a Financial Controller in the manufacturing industry.
She has a vast experience in management accounts and is responsible for the production of accurate reports including forecasting revenue, costs and profitability, P&L accounts and budget packs. She is also responsible for monitoring the business' performance, cash flow, developing financial models and strategic planning.
Alina has graduated with a bachelor's degree in Economics from the University of Economic Studies in Bucharest, Romania.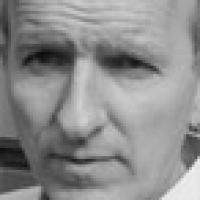 Ian Arnold
Founder - Collegium Consulting Ltd
Ian retired from the Board of The Investor Relations Society in 2015, having joined the Board in 2005; he was Treasurer from 2007 to 2015.
Currently he is: Deputy Chairman/CFO of Gardner Watts Ltd, a start-up research and development company in low-carbon renewable energy; Management committee member of Low Carbon Chilterns Co-operative Ltd, set up to help the local Chiltern community save energy and generate its own clean power; Honorary Treasurer and Council Member of The Shellfish Association of Great Britain, a trade association to promote the sustainable development of shellfish in the UK; Honorary Treasurer to the UK Associates of the Bermuda Institute of Ocean Sciences, an educational charity; Member nominated trustee director of the Howden Joinery Group Pension Scheme.
He was educated at Merchant Taylors School and Exeter University; and qualified as a Chartered Accountant with Price Waterhouse in London in 1980. He is a freeman of the City of London and a Liveryman of The Fishmongers' Company, one of the Great Twelve Livery Companies in the City of London.
Bethany Barnes
Director of Investor Relations - Dr. Martens Plc
Bethany has been Director of Investor Relations at Dr. Martens Plc since its IPO in February 2021. Prior to this Bethany held the same role at Domino's Pizza Plc and N Brown Group Plc. Bethany previously worked as a sell-side analyst covering European General Retail at both Berenberg and Investec, and for capital markets advisory firm Makinson Cowell. She is a CFA charterholder.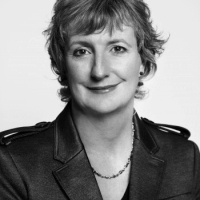 Fay Dodds
Independent
Fay Dodds was former Vice President, Investor Relations at Burberry, having joined the company in September 2007 to establish its first dedicated IR team. She previously held the position of Director of Investor Relations at Experian and prior to that Director of Investor Relations at GUS plc from 2000, where she led all IR activity surrounding the eventual demerger of the group. Having graduated with a geography degree from St John's College, Cambridge, she spent several years in industry before becoming a retail analyst at DKW and then Merrill Lynch.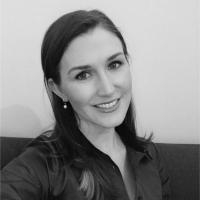 Holly Gillis
Senior Director - Citigate Dewe Rogerson
Holly is a Senior Director at leading financial and corporate communications consultancy, Citigate Dewe Rogerson (CDR). Before joining CDR in 2021, Holly gained over 15 years of experience in in-house finance, corporate communications and investor relations roles in the high-profile UK public transport sector. In her most recent role – Head of IR at The Go-Ahead Group plc – Holly was a member of the leadership team and was a trusted advisor to the Board and Executive Management.
Having held an in-house Head of IR role throughout the COVID-19 pandemic, Holly is experienced in crisis management and stakeholder engagement. She is skilled in simplifying complex concepts into digestible messaging with consideration for multiple audiences.
An active member of the Investor Relations Society, Holly currently sits on the Finance Committee, having previously been a member of the Society's Best Practice Committee. She completed the IR Society's prestigious DELIVER programme in early 2021.
Holly is an ACCA qualified accountant and has a BSc in Psychology.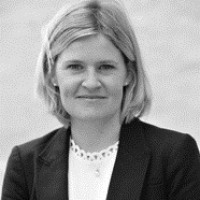 Laura Hayter
CEO - IR Society
Laura is CEO at the IR Society. Formerly Head of Policy and Communications, Laura has been with the Society for more than ten years. Laura has over 19 years' experience in the Investor Relations industry. She joined The IR Society in 2011, and among other roles, was formerly a director at the IR consultancy, Taylor Rafferty, providing IR advisory services to blue chip clients, both in London and New York. She graduated from the University of Leeds, with an honours degree in German and management studies.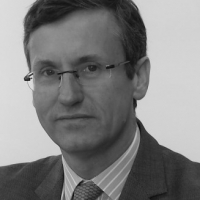 Andrew Lindsay
Director, London Office - Antofagasta
Andrew runs the Antofagasta's office in London, which is focused on corporate governance, investor relations and business development. Andrew joined Antofagasta in April 2013 having previously been the Finance Director for some 10 years of AIM listed European Nickel plc and then of Sirius Minerals plc. Andrew started his career with Anglo American in South Africa and later worked in a variety of business development and corporate finance roles in South Africa, the United Kingdom, Chile and Australia.