Education Committee
Download Education Committee Terms of Reference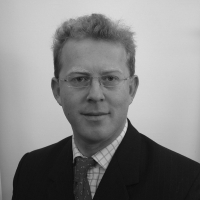 Ross Hawley
Redde Northgate
Head of Investor Relations, Redde Northgate
Chair of the Education Committee

Ross is an experienced IRO with both an in-house and advisory background. Originally in equity capital markets banking, Ross has over 20 years of in-house corporate experience, including FTSE100 businesses such as aerospace and defence business Rolls-Royce as Assistant Director of IR; and At Man Group plc, the alternative investment manager, where he was involved in a very wide range of capital raisings and corporate transactions for over a decade. Ross has also set up and led the IR function for smaller companies including UK-listed Playtech Ltd, NASDAQ-listed Edwards Group, and UK-listed PageGroup. Having joined Virgin Atlantic in 2019 to manage their investor relations programme, he is currently focused on delivering their sustainability programme and net zero commitments. Ross is a graduate of Cambridge University.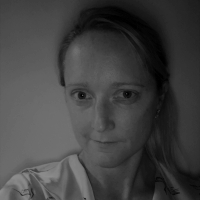 Elizabeth Brooks
Head of Investor Relations - Premier Oil
Deputy Chair of the Education Committee
Elizabeth is currently Head of Investor Relations at Premier Oil, a London listed exploration and production company, which she joined in 2011. While at Premier, Elizabeth has worked on several M&A transactions (both at the corporate and asset level) and debt restructurings. She has also gained experienced working with activist debt and equity holders. In 2019, she was voted top IR professional in the Institutional Investors' All-Europe Awards for the small-cap oil and gas sector and was shortlisted for Best IRO in the IR Society's Best Practice Awards. Prior to joining Premier, Elizabeth worked in risk consultancy and insurance. Elizabeth is a graduate of Cambridge University where she studied Economics.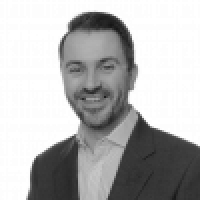 Geoff Callow
Head of IR - Anglo Pacific Group
Deputy Chair of the Education Committee
Geoff has been Head of IR at Anglo Pacific Group plc since April 2022. He has spent over 20 years in equity market communications in both in-house and consultancy roles. Prior to joining Anglo Pacific he was a Director of the IR Consultancy, Equitory having previously spent 14 years as a Head of IR in the oil & gas space. Before becoming an in-house IR professional Geoff spent seven years in financial PR. Geoff is an Alumni of the Deliver programme and has obtained the Diploma IR.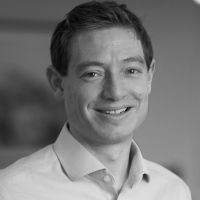 Giles Blackham
Head of Investor Relations - Vivo Energy
Giles has over 13 years of experience in the capital markets, initially in investment banking and latterly in investor relations. He is currently Head of Investor Relations of Vivo Energy plc, a FTSE 250 pan-African fuel retailer and distributor, which he joined in 2018 following its IPO on both the London Stock Exchange and the Johannesburg Stock Exchange. Prior to this, Giles spent seven years at Acacia Mining plc, in a range of roles, latterly as Head of Investor Relations and Communications where he was responsible for all investor relations activities, external and internal communications and corporate development activities. In both 2017 & 2018 Giles was ranked in Institutional Investors' Small-Cap All-Europe Executive Team for Metals and Mining. Giles has been a member of the IR Society since 2012 and has completed the DELIVER programme for senior IROs.
Maddy Cox-Smith
Bio & photo to follow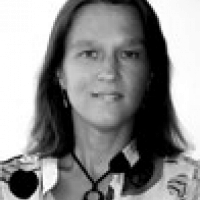 Rachel Crossley
Senior Reporting Consultant - Emperor
Rachel has almost 20 years of experience working as a consultant in investor relations and communications. Rachel joined Emperor, a brand, digital and corporate communications agency as Senior Reporting Consultant in March 2016, to provide advice to Emperor's clients on reporting and communicating with their stakeholders drawing on best practice, industry trends and specific corporate objectives. Prior to this, Rachel spent 10 years at Aura Financial, where her focus was on investor relations, regulatory change affecting UK listed companies and non-financial reporting practice. Rachel has an MBA from the Open University and updated the Certificate in Investor Relations and associated examination questions for the IR Society from 2005-2007.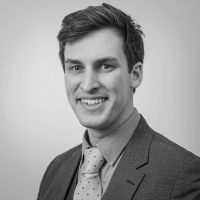 Matthew David
Professional Development Coordinator - IR Society
Matt joined the IR Society in March 2022, and has most recently spent five years as a Senior Education Coordinator at the British Safety Council. Prior to that he performed a number of administrative roles including at the All England Tennis club in Wimbledon. Matt has a masters degree in Ancient History from Kings College, London and in his spare time enoys fencing.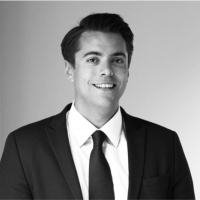 Peter Hamid
Senior Associate, Investor Relations, NextEnergy Capital
Peter is Senior Associate, Investor Relations at NextEnergy Capital where he joined in January 2021. Prior to that he was a Senior Consultant at Maitland/AMO in the Capital Markets and Investor Relations team, where he worked with a wide range of clients advising and supporting their equity and debt investor relation functions.
Peter is a qualified financial advisor and holds the below professional qualifications including Chartered Institute for Securities & Investments in Private Client Investment Advice Management, CISI Derivatives and the CFA UK Investment Management Certificate. Peter also holds the IRS certificate for investor relations and is currently a CFA level II candidate.
Prior to Maitland/AMO Peter spent six years as a senior analyst at Barclays. Before Peter's time at Barclays he gained a distinction in his Postgraduate degree in Financial Economics along with a 2:1 Undergraduate degree in Economics, both from the University of Leicester.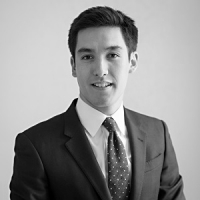 Richard Foster
Senior Manager at GB Group
Richard is an experienced investor relations & finance professional. He is currently senior manager at GB Group ("GBG"), a global specialist in digital identity, listed on the London Stock Exchange AIM market (AIM: GBG) where he leads the Investor Relations activities. Prior to joining GBG, Richard worked in investor relations with Aggreko, until recently a FTSE250 listed global leader in temporary power and temperature control, leading capital markets engagement to set out a Net Zero strategy, before working on the $3bn public to private sale of Aggreko to a private equity consortium during 2021. A chartered management accountant by training, Richard built his corporate experience prior to joining Aggreko in finance, strategy and investor relations roles across two FTSE 100 listed companies; the utility business, National Grid plc and aerospace and defence business, Rolls-Royce plc. At both companies, he gained exposure to a wide variety of capital markets work including corporate transactions. Richard is a graduate of the University of Leeds Business School.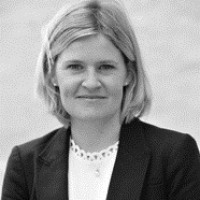 Laura Hayter
CEO - IR Society
Laura is CEO at the IR Society. Formerly Head of Policy and Communications, Laura has been with the Society for more than ten years. Laura has over 19 years' experience in the Investor Relations industry. She joined The IR Society in 2011, and among other roles, was formerly a director at the IR consultancy, Taylor Rafferty, providing IR advisory services to blue chip clients, both in London and New York. She graduated from the University of Leeds, with an honours degree in German and management studies.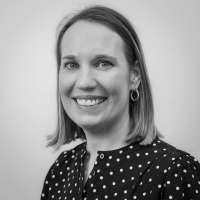 Tara Mitchell
Professional Development Executive - The IR Society
Tara joined the IR Society in September 2018 as Professional Development Executive. Tara was previously at Old Mutual Group working as an Investor Relations Co-ordinator in their IR team. Prior to this Tara lived and worked in Sydney, Australia. Outside of work she enjoys spending time with her family.