Education Committee
Download Education Committee Terms of Reference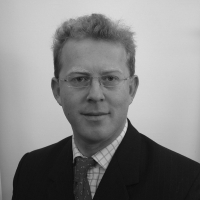 Ross Hawley
Independent
Chair of the Education Committee

Ross is an experienced IRO with both an in-house and advisory background. Originally in equity capital markets banking, Ross has over 20 years of in-house corporate experience, including FTSE100 businesses such as aerospace and defence business Rolls-Royce, where he was Assistant Director of IR; and Man Group plc, the alternative investment manager, where he was involved in a very wide range of capital raisings and corporate transactions. Ross has also set up and led the IR function for smaller companies including UK-listed Playtech Ltd, NASDAQ-listed Edwards Group, and UK-listed PageGroup. He is a graduate of Cambridge University.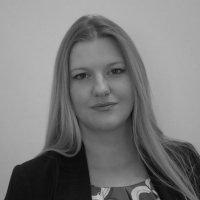 Jennifer Bargrove
Director - Latchmoor Search
Jennifer has been a specialist headhunter in Investor Relations since 2006. Prior to establishing Latchmoor Search in 2016, she was part of the Executive Search team of VMA Group. Jennifer works across sectors and has managed Investor Relations mandates for FTSE businesses, AIM listing and international headquartered businesses alike, as well as roles across the wider Corporate Affairs disciplines.
A part-qualified Health Psychologist, Jennifer has a MSc that includes analysis of interview techniques and motivation as part of behaviour. She keenly monitors how the balance of analytical and communicative skills come together in the IR discipline and how talent can be nurtured.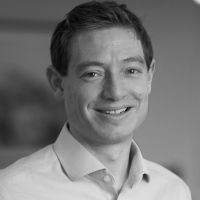 Giles Blackham
Head of Investor Relations - Vivo Energy
Giles has over 13 years of experience in the capital markets, initially in investment banking and latterly in investor relations. He is currently Head of Investor Relations of Vivo Energy plc, a FTSE 250 pan-African fuel retailer and distributor, which he joined in 2018 following its IPO on both the London Stock Exchange and the Johannesburg Stock Exchange. Prior to this, Giles spent seven years at Acacia Mining plc, in a range of roles, latterly as Head of Investor Relations and Communications where he was responsible for all investor relations activities, external and internal communications and corporate development activities. In both 2017 & 2018 Giles was ranked in Institutional Investors' Small-Cap All-Europe Executive Team for Metals and Mining. Giles has been a member of the IR Society since 2012 and has completed the DELIVER programme for senior IROs.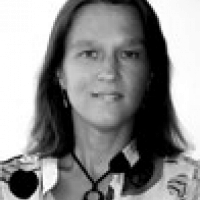 Rachel Crossley
Senior Reporting Consultant - Emperor
Rachel has almost 20 years of experience working as a consultant in investor relations and communications. Rachel joined Emperor, a brand, digital and corporate communications agency as Senior Reporting Consultant in March 2016, to provide advice to Emperor's clients on reporting and communicating with their stakeholders drawing on best practice, industry trends and specific corporate objectives. Prior to this, Rachel spent 10 years at Aura Financial, where her focus was on investor relations, regulatory change affecting UK listed companies and non-financial reporting practice. Rachel has an MBA from the Open University and updated the Certificate in Investor Relations and associated examination questions for the IR Society from 2005-2007.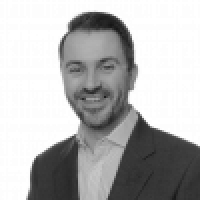 Geoff Callow
Head of Investor Relations - Ophir Energy Plc
Geoff has worked in IR for nearly twelve years. This has all been in the oil and gas exploration and production space, working for Salamander Energy from 2007 through 2014 and then at Ophir Energy since 2014. In that time he has worked on several M&A transactions and both debt and equity fundraisings. Prior to moving into IR Geoff spent 8 years working in Financial PR covering a range of different sectors including technology, online gaming and property. Geoff is an Alumni of the Deliver programme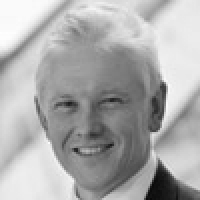 Gary Davies
CEO - IR Society
Gary has been CEO of the Investor Relations Society since July 2018, leading the executive team at their Coleman Street office. Prior to this he had a 30 year career at GSK, where he held a number of positions in the UK and US in medicines development and commercialisation and in Corporate Communications where he headed the Corporate Product Communications function for several years. Gary was a Director in the Investor Relations team at GSK for over 10 years. He holds an MBA, has achieved the Certificate in Investor Relations from the IR Society and in 2017 became the first graduate of the Society's new Diploma in Investor Relations. Prior to becoming CEO, Gary was a member of the Society's Education and Examinations Committees.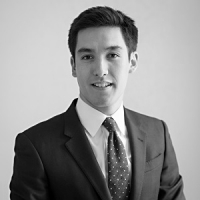 Richard Foster
Investor Relations Manager - Aggreko
Richard is currently Investor Relations Manager for Aggreko plc, a FTSE 250 listed global supplier of temporary power generation equipment and of temperature control equipment. A chartered management accountant by training, Richard built his corporate experience prior to joining Aggreko in finance, strategy and investor relations roles across two FTSE 100 listed companies; the utility business, National Grid plc and aerospace and defence business, Rolls-Royce plc. At both companies, he gained exposure to a wide variety of capital markets work including corporate transactions. Richard is a graduate of the University of Leeds Business School.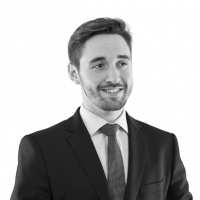 Andrew Gillian
Head of Investor Relations - Sky plc
Andrew joined Sky's IR team in December 2015. Prior to this Andrew trained as a management accountant on Lloyds Banking Group's finance graduate scheme. He then spent three years in Lloyds' IR team, where he was promoted to Senior Manager, and then 18 months at TSB, where he helped establish its IR function from IPO. In 2015 Andrew was selected for Deliver, an IR Society programme for senior IROs who aspire to be future business leaders. Andrew is an accredited chartered management accountant (CIMA) and a CFA charter holder.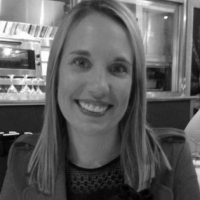 Tara Hogg
Professional Development Executive - The IR Society
Tara joined the IR Society in September 2018 as Professional Development Executive. Tara was previously at Old Mutual Group working as an Investor Relations Co-ordinator in their IR team. Prior to this Tara lived and worked in Sydney, Australia. Outside of work she enjoys spending time with her family.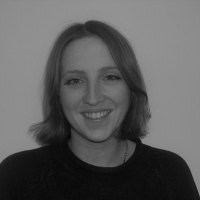 Jessica Hyett
Professional Development Executive - IR Society
Jessica joined the IR Society in November 2018 as Professional Development Executive. Jess graduated university in 2016 with a degree in Business Enterprise and Human Resource Management. Prior to joining the IR society Jess had been working in the hospitality industry and spending time travelling independently. Most recently living and working in a high-end ski resort in Japan.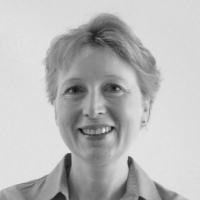 Katia Levy-Thevenon
Relationship Manager - Deutsche Bank Depositary Receipts
Katia is currently Relationship Manager for the Depositary Receipt team at Deutsche Bank. She was previously Director of Investor Relations at BHF Kleinwort Benson. Katia has extensive experience working in Investment Markets in various capacities: Corporate Access and Corporate Broking at J.P. Morgan; Portfolio Management at Morgan Stanley, Norges Bank, AXA, SEB and Schroders. She started her career in audit at Coopers & Lybrand where she qualified as Chartered Accountant. She is a CFA Charterholder and speaks French and German fluently.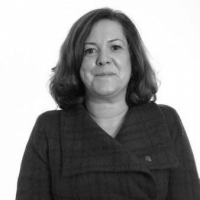 Helen Parris
Director of Investor Relations - G4S
Helen Parris is Director of Investor Relations responsible for the Group's communication with the investment community, providing stock market analysts and shareholders with quality information on a timely basis so the Group can be assessed and valued appropriately by the market. Helen has been voted top IR professional in the Institutional Investor and Extel Pan European Awards for the Support and Business Services Sector. She is a trustee of the G4S plc £2.3bn pension fund.
Helen has 30 years of City experience, covering fund management, investor relations (for media, security and oil and gas companies) and stock-broking. Prior to this appointment, Helen was Investor Relations Manager at BG Group, the FTSE 100 oil and gas company. Helen has a BSc in Accounting and Financial Analysis from Warwick University and is a Member of the Society of Investment Analysts.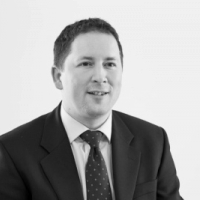 Douglas Radcliffe
Group Investor Relations Director - Lloyds Banking Group
Douglas heads up the Investor Relations team at Lloyds Banking Group having been a senior member of the team at Lloyds Bank and subsequently Lloyds Banking Group for the last ten years.
During this time he has been involved in all the normal Investor Relations activities including the development of the investment proposition, briefing of institutional investors and the development and production of corporate results and announcements. In addition he has been integrally involved in all the corporate actions and transactions undertaken by the Group during this period including the acquisition of HBOS, the capital raisings and the various business disposals.
Prior to joining the Investor Relations team Douglas held management positions within Group Strategy, Group Risk and Private Banking having initially joined Lloyds Bank on the graduate development programme.
Douglas is also a Board member of the IR Society