Policy Committee
Download Policy Committee Terms of Reference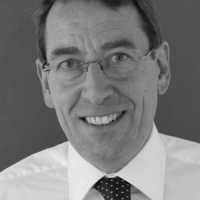 Nigel Pears
Director - Makinson Cowell
Chair of the Policy Committee
Nigel Pears is a Director of Makinson Cowell, the independent capital markets advisory firm, now part of Lazard Group, where he advises a range of clients across the FTSE 100 and 250. Prior to joining Makinson Cowell at the end of 2005, Nigel spent over twenty years at UBS and various predecessor firms, where he worked in Insurance Sector Investment Research, UK Equity Sales and Corporate Finance. Nigel holds an MA in Economics from Cambridge University and is also an MBA.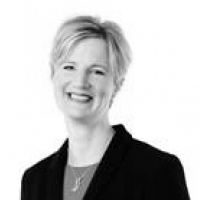 Vicki Bradley
Head of Investor Relations - Pantheon International
Vicki is Head of Investor Relations for Pantheon International Plc, a FTSE 250 investment trust that invests in private equity globally. Prior to joining Pantheon, Vicki held a number of investor relations and communications roles at FTSE 350 companies, including Capita plc, Compass Group PLC and IP Group plc, as well as at a Dutch-listed REIT. Vicki has a BA Hons in Modern Languages.
Morton Buus
Senior IR Services Researcher - RD:IR
Bio and photo to follow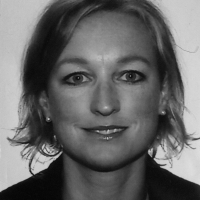 Liz Cole
Head of Policy and Communications
Liz joined the IR Society in January 2022 as head of policy and communications. Liz qualified as a lawyer with Linklaters, where she practiced in the corporate tax department for five years. In 2003, Liz joined the technical strategy department at the ICAEW where she was responsible for policy, representations and member guidance on various aspects of business law including company law, distributable profits, insolvency, data protection and workplace pensions. Liz graduated from the University of Oxford with an MA in Biology.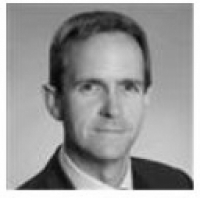 James Collins
Head of Investor Relations - J Sainsbury
James joined Sainsbury's as Head of Investor Relations in 2016. He previously spent 18 years as a sell side analyst, most of which at Deutsche Bank, covering the European food retail sector. James started his career in the food retail industry working for Aldi and Safeway. He has a degree in PPE from Trinity College, Oxford.
Christian Cowley
Head of Investor Relations – Euromoney Institutional Investor
Christian Cowley has over 20 years' Investor Relations and capital markets experience. He joined Euromoney as Head of Investor Relations in March 2021. Previously he was Head of Investor Relations at Kingfisher plc for six years, spent five years at a financial communications consultancy and 12 years as an equity analyst in the City.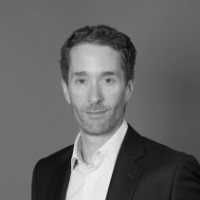 Phil Corbett
Head of Investor Relations - Hurricane Energy
Philip Corbett was appointed Head of Investor Relations at Hurricane Energy in June 2020. Prior to that he was Head of IR at GasLog Ltd. and GasLog Partners LP between January 2018 and April 2020, and was a top ranked IR professional in the Institutional Investor All-Europe Executive Team (Oil & Gas Exploration and Production) survey in 2015, 2017 and 2018. He was also Head of IR at Genel Energy following a career as a sell-side European E&P analyst at Deutsche Bank and RBS (formerly ABN AMRO) in teams that were regularly top ranked by Institutional Investor and Excel. He also had sell-side roles at Oriel and Numis after starting his career at Dresdner Kleinwort Wasserstein. He has a PhD in Statistics from the University of Warwick and a BSc. 1st Class in Mathematics from the University of Cardiff.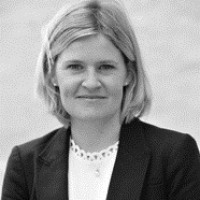 Laura Hayter
CEO - IR Society
Laura is CEO at the IR Society. Formerly Head of Policy and Communications, Laura has been with the Society for more than ten years. Laura has over 19 years' experience in the Investor Relations industry. She joined The IR Society in 2011, and among other roles, was formerly a director at the IR consultancy, Taylor Rafferty, providing IR advisory services to blue chip clients, both in London and New York. She graduated from the University of Leeds, with an honours degree in German and management studies.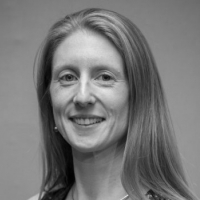 Kate Heseltine
Kate joined the IR Society in November 2019 as head of policy and communications. Kate is a chartered accountant and has broad experience across equity capital markets, having previously led investor relations for Segro, a FTSE real estate investment trust, and worked as a sell- side equity research analyst covering the retail sector. Kate's ACA qualification was gained with the insurance and investment management team at PwC after graduating from university with an MSc in finance.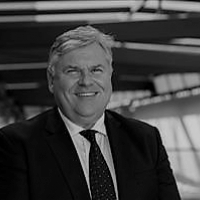 David Parrish
Ernst & Young
David is an Associate Director in EY UK's Regulatory & Public Policy team (R&PP). As part of this role he chairs the firm's Editorial Board and is the Account Director for the ICAEW. David is also a member of the ICAEW's Audit Futures Advisory Panel.
He trained as a market research analyst at the London Stock Exchange (LSE) before moving into various marketing roles at the LSE, London Clearing House and Ernst & Young. David was a Director of Marketing, Media & Communications at EY's associate law firm, and then Head of Knowledge & Communications for EY's National Audit Practice, before helping to establish the firm's R&PP team in 2006. He has 14 years' experience in public policy spanning corporate governance, reporting and auditing.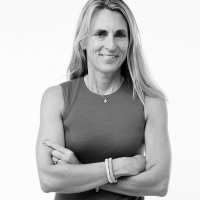 Sallie Pilot
Director - Insight & Engagement, Black Sun, IR Society Board Member and Chair of the Best Practice Committee
Chair of the Best Practice Committee
Deputy Chair of the Policy Committee
With over 20 years experience in corporate communications, Sallie is responsible for setting the strategic integrity of Black Sun's Insights and external engagement. Active in industry dialogue, regularly engaging with government, regulators and professional bodies to drive the debate in better communications and corporate reporting, she is member of the Financial Reporting Council's Financial Reporting Lab Steering Committee, a board member of the Investor Relations Society as well as the Chair of the Best Practice Committee, and a member of the Communications Group at Accounting for Sustainability.
Sallie is committed to ongoing research on enhanced disclosure and transparency and engagement with wider stakeholders and monitors the FTSE 100 and other global comparators in the pursuit of best practice communications. Sallie has also provided strategic corporate communications consultancy for a range of UK and international clients such as: Coca-Cola Hellenic, DBS, HSBC, Kingfisher, Rio Tinto, Tullow Oil and United Overseas Bank.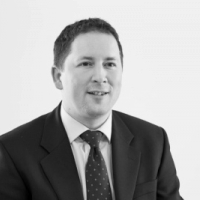 Douglas Radcliffe
Group Investor Relations Director - Lloyds Banking Group
Deputy Chair of The IR Society
Interim Treasurer of The IR Society
Douglas heads up the Investor Relations team at Lloyds Banking Group having been a senior member of the team at Lloyds Bank and subsequently Lloyds Banking Group for the last ten years.
During this time he has been involved in all the normal Investor Relations activities including the development of the investment proposition, briefing of institutional investors and the development and production of corporate results and announcements. In addition he has been integrally involved in all the corporate actions and transactions undertaken by the Group during this period including the acquisition of HBOS, the capital raisings and the various business disposals.
Prior to joining the Investor Relations team Douglas held management positions within Group Strategy, Group Risk and Private Banking having initially joined Lloyds Bank on the graduate development programme.
Douglas is also a Board member of the IR Society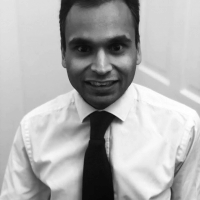 Rakesh Patel
Director, Investor Relations - IHG
Rakesh Patel is a Director, Investor Relations at IHG having joined the company in 2018. Prior to this he was part of the Investor Relations function at Travelport. Rakesh has extensive experience on the Sell-Side, having been an equity research analyst at Goldman Sachs.