Best Practice Committee
Download Best Practice Committee Terms of Reference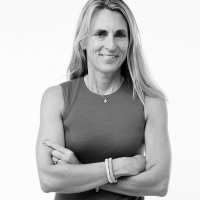 Sallie Pilot
Director - Insight & Engagement, Black Sun, IR Society Board Member and Chair of the Best Practice Committee
Chair of the Best Practice Committee
With over 20 years experience in corporate communications, Sallie is responsible for setting the strategic integrity of Black Sun's Insights and external engagement. Active in industry dialogue, regularly engaging with government, regulators and professional bodies to drive the debate in better communications and corporate reporting, she is member of the Financial Reporting Council's Financial Reporting Lab Steering Committee, a board member of the Investor Relations Society as well as the Chair of the Best Practice Committee, and a member of the Communications Group at Accounting for Sustainability.
Sallie is committed to ongoing research on enhanced disclosure and transparency and engagement with wider stakeholders and monitors the FTSE 100 and other global comparators in the pursuit of best practice communications. Sallie has also provided strategic corporate communications consultancy for a range of UK and international clients such as: Coca-Cola Hellenic, DBS, HSBC, Kingfisher, Rio Tinto, Tullow Oil and United Overseas Bank.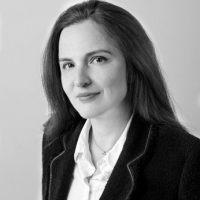 Katya Gorbatiouk
Head of Funds, Primary Capital Markets and Sustainable Finance Committee - London Stock Exchange
Katya has over 20 years of experience in international capital markets.
Katya served on the judging panel for the IR Society 2021 Best Practice Awards in ESG Communications. Her article on the evolution of corporate communications was published in the 2021/22 issue of the IR Society Journal Informed.
Katya has recently chaired the Board Effectiveness & Stakeholder Governance working group at the Institute of Directors' Centre for Corporate Governance. She co-authored an IoD publication on best practices of enacting a stakeholder-centric approach by corporate boards and led the creation of the Centre's content related to board effectiveness.
Her early career includes 14 years in investment banking at Merrill Lynch, Credit Suisse and Barclays, in New York and London.
Katya has been a long-standing board member of organisations with high social impact, such as the the Global Leaders Program (Washington DC), London Music Fund and London Symphony Orchestra.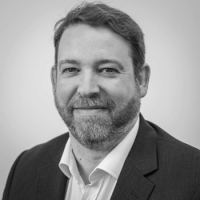 Robert Dann
Head of Marketing & Operations - IR Society
Rob joined the IR Society in January 2012 as head of marketing, with responsibility for the society's marketing and sponsorship programme. In 2014 Rob's role developed to incorporate all of the society's membership activities, including member recruitment and retention and the identification of potential new member groups. In 2019 the roles further expanded to incorporate internal processes and operations. Prior to moving into IR Rob had previously worked in marketing roles across a number of sectors, most recently as group head online for an international media company.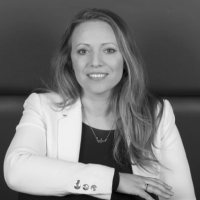 Sonya Ghobrial
Head of Investor Relations GSK Consumer Healthcare - GlaxoSmithKline
Sonya recently joined GSK to take on the role as Head of Investor Relations for the Consumer Healthcare business which will be separated from GSK and separately listed in the coming years. Prior to this Sonya ran her own IR advisory company Clear Giraffe IR for just under 3 years working with several large and mid cap listed companies after leading IR for Heineken. During her Heineken tenure she was externally recognised for improving the external perception of the company.
Sonya also worked in investment banking for over ten years predominantly as a sell side analyst but also as an equity specialist sales focused on the consumer sector, and at banks including Barclays, Goldman Sachs and Morgan Stanley. She is also a fully qualified Chartered Accountant with ICAS, having qualified with KPMG.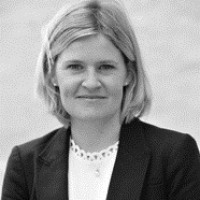 Laura Hayter
CEO - IR Society
Laura is CEO at the IR Society. Formerly Head of Policy and Communications, Laura has been with the Society for more than ten years. Laura has over 19 years' experience in the Investor Relations industry. She joined The IR Society in 2011, and among other roles, was formerly a director at the IR consultancy, Taylor Rafferty, providing IR advisory services to blue chip clients, both in London and New York. She graduated from the University of Leeds, with an honours degree in German and management studies.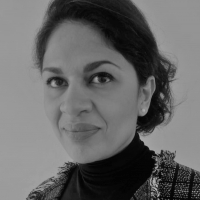 Amani Korayeim
Director, EMEA Sales and Product Development, lnstitutional lnvestor
Amani Korayeim is the Director, All-EMEA – II Research. She oversees key client relationships, strategic partnerships and the launch of new research products as well as the expansion into new markets. She works closely with IR and executive management teams, running capability assessment workshops to help inform and drive IR outreach strategies. Before joining lnstitutional lnvestor, Amani worked in the business information sector providing research based advisory services to professional services companies on global mandates. She has spent the last 9 years in the IR space and speaks regularly at IR events focused on global trends in IR, outreach optimisation and the impact of new regulations. Amani obtained the Certificate of Investor Relations (CIR) from the UKIRS and graduated from the University of London with a BSc in Economics & Politics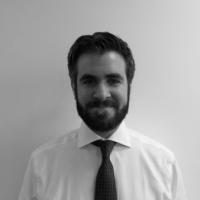 Simon McGough
President, Investor Relations - Wood Group
Simon is President Investor Relations at Wood Group. Prior to that he was Director of IR at Babcock International, an aerospace and defence company, from 2018-2021. He was previously Head of Investor Relations at Johnson Matthey Plc, a chemicals company, and helped reset their equity story in 2017. Before that, Simon worked at Vodafone for a number of years including roles in business intelligence, commercial finance and four years in their investor relations team. He is a Chartered Accountant and started his career with KPMG.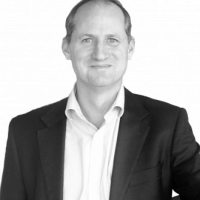 Stuart Morgan
Director of IR, Capita
Stuart joined Capita in September 2019 from easyJet, where he held a similar role. Prior to that, he held senior investor relations roles at RAC, National Express and Eurofins Scientific. Stuart holds a degree in Law and Accounting from the University of Manchester. He qualified as a chartered accountant in 2000